Happy Halloween from the staff and students at the South Plainfield Middle School. Hope you have a spooktacular day!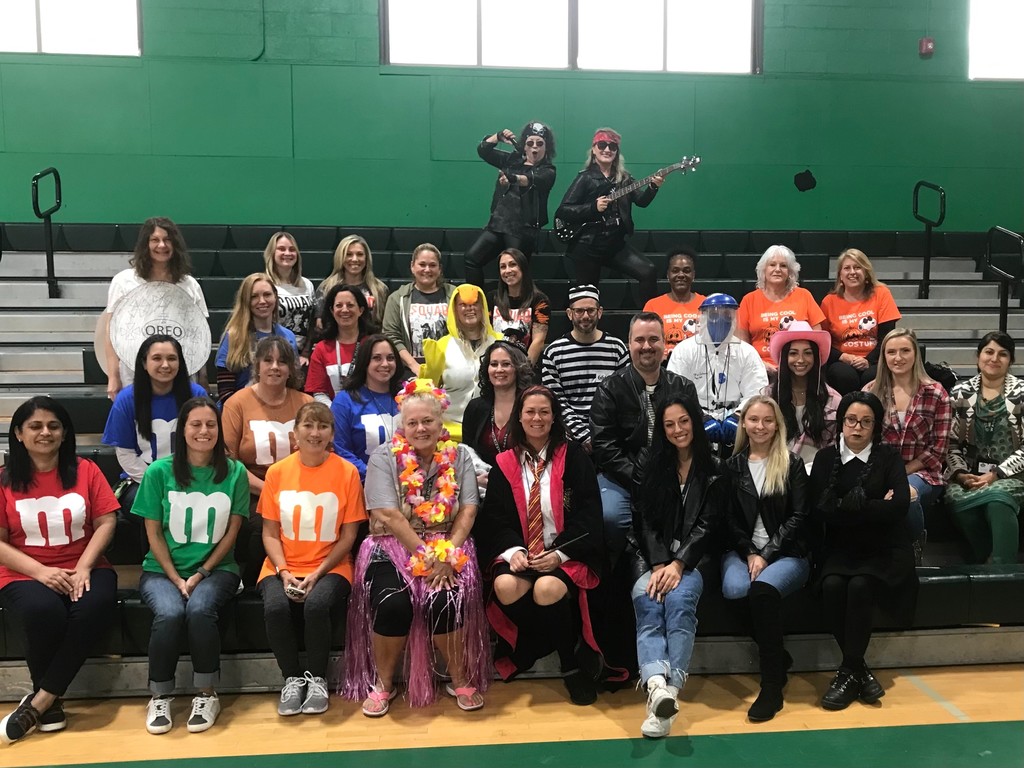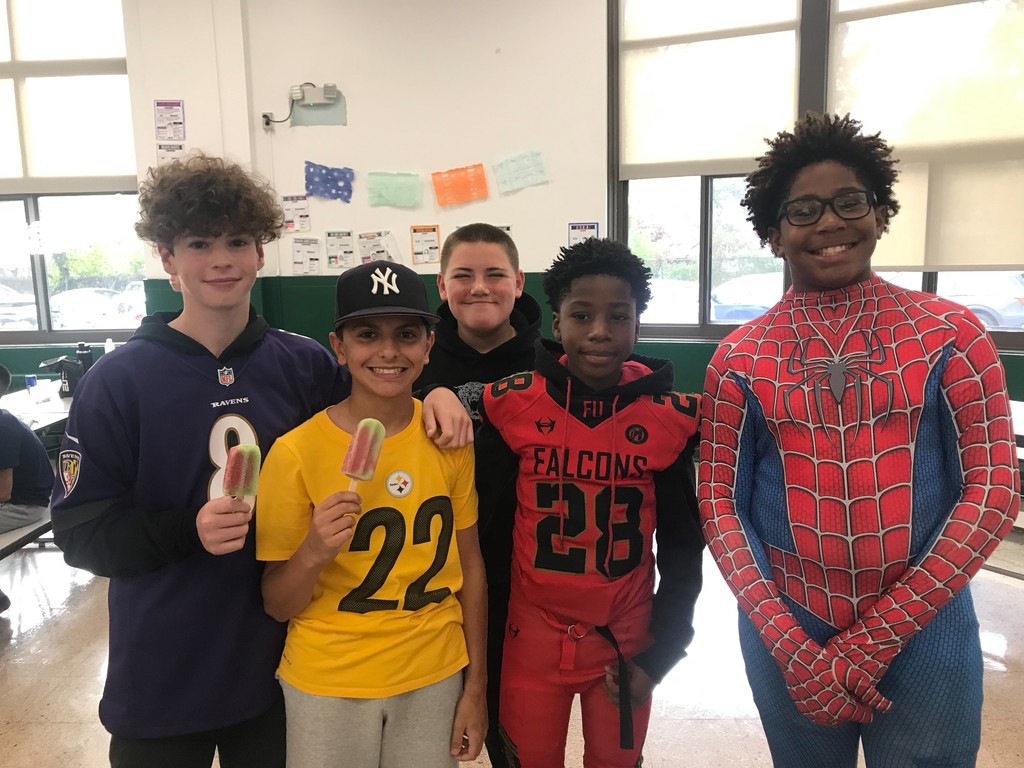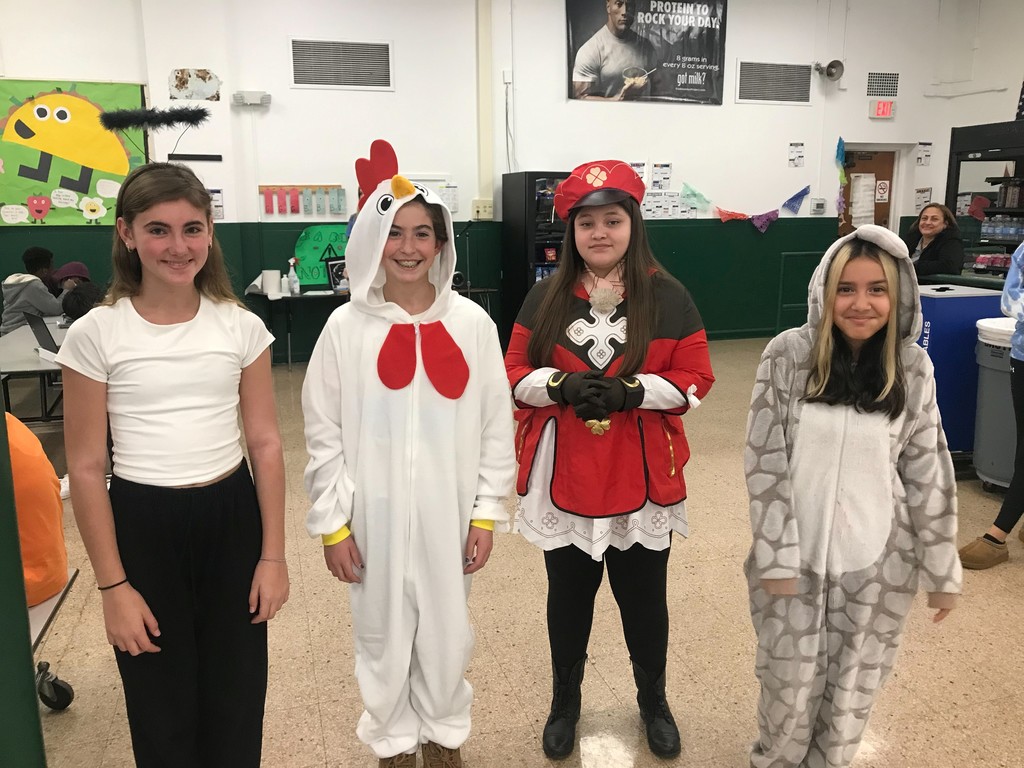 To end Red Ribbon Week, the South Plainfield Middle School teamed up against drugs by wearing our favorite team's jersey!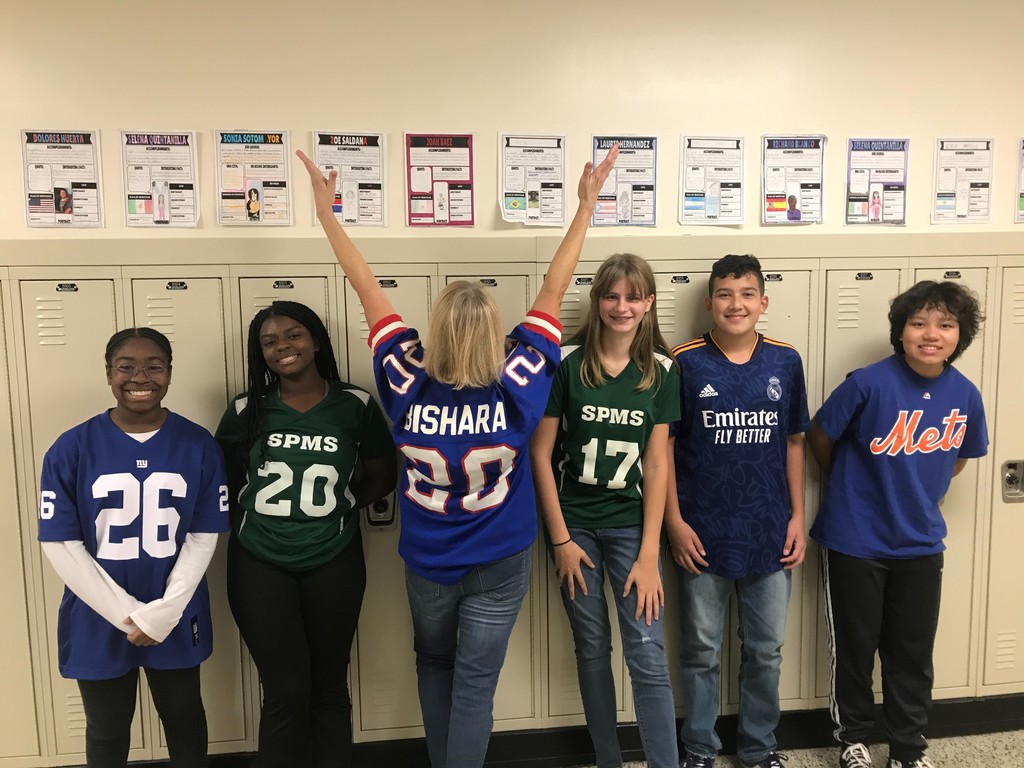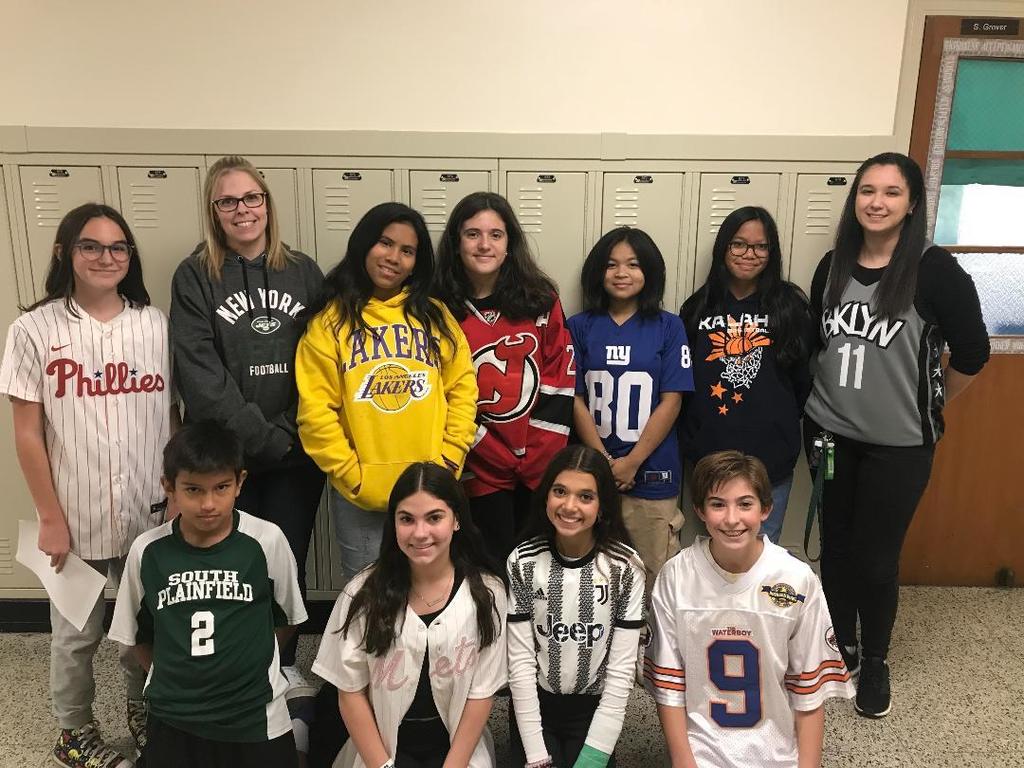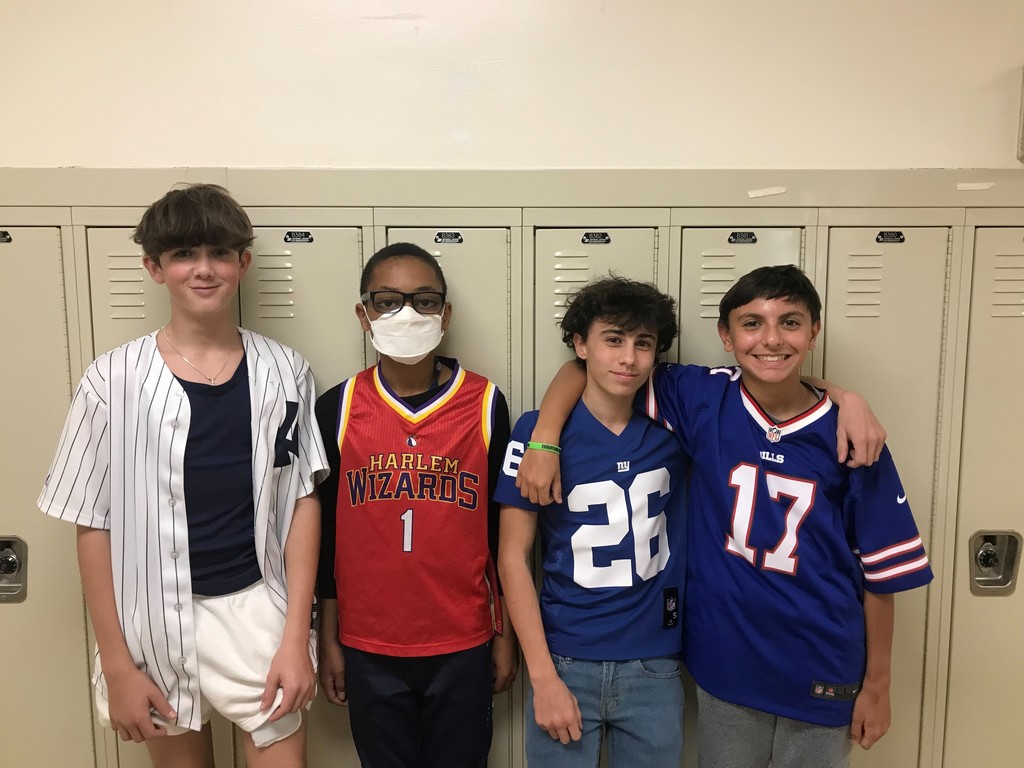 Today the South Plainfield Middle School continued to recognize School Violence Awareness Week by wearing purple which is the color of peace and anti-violence.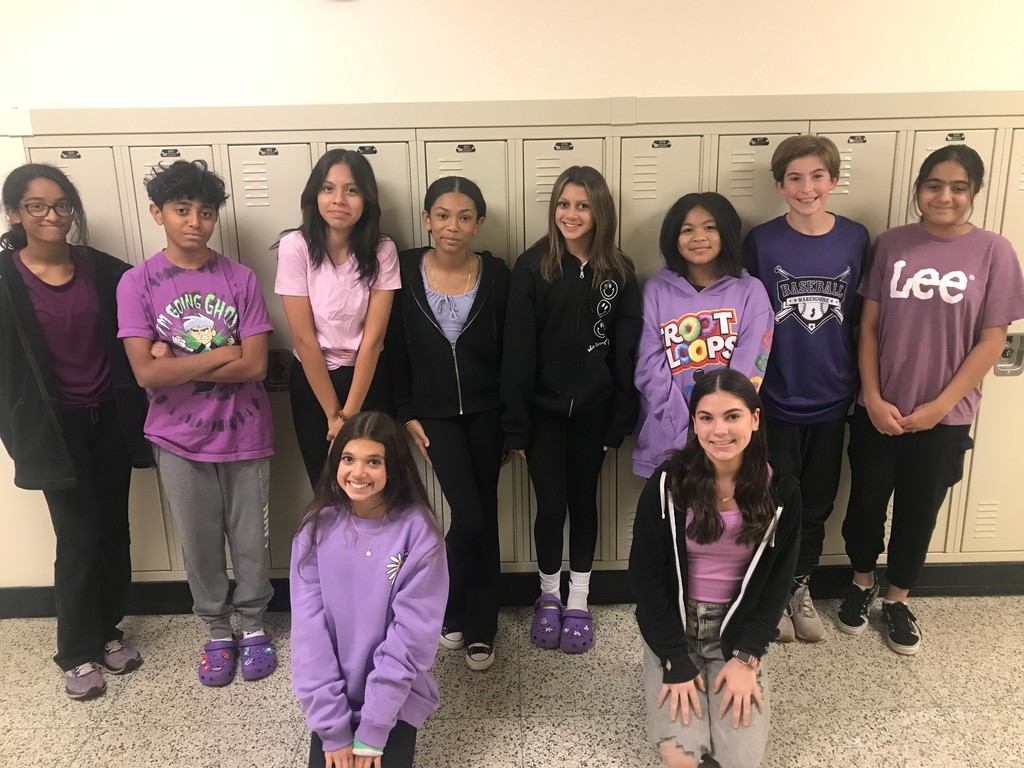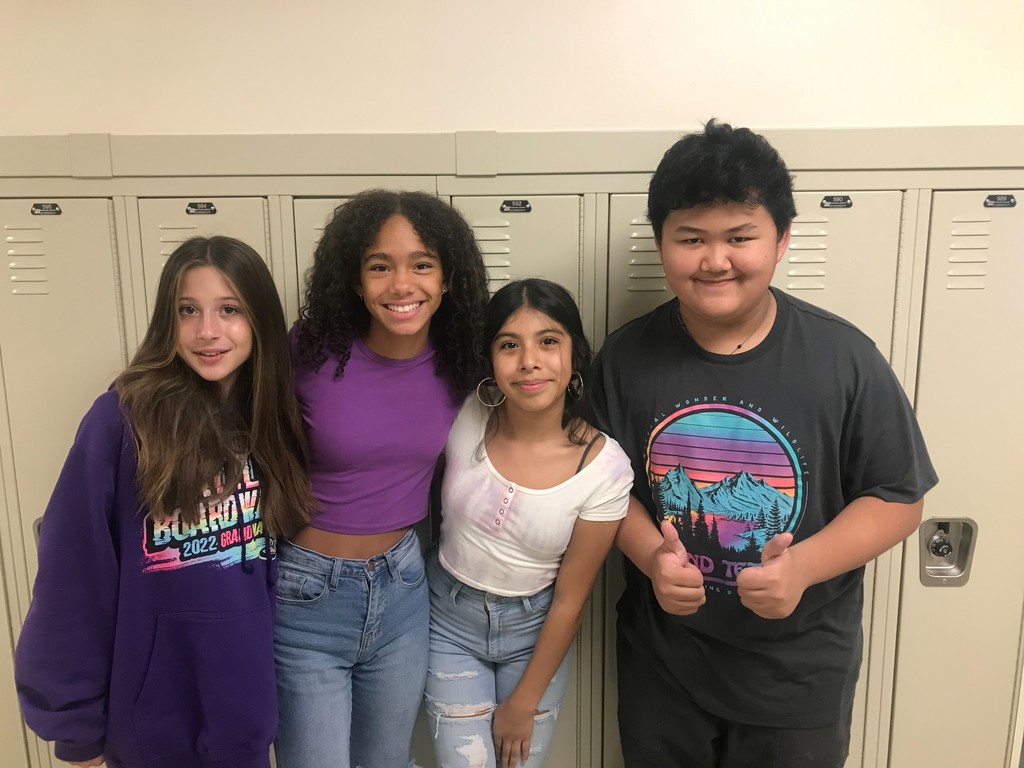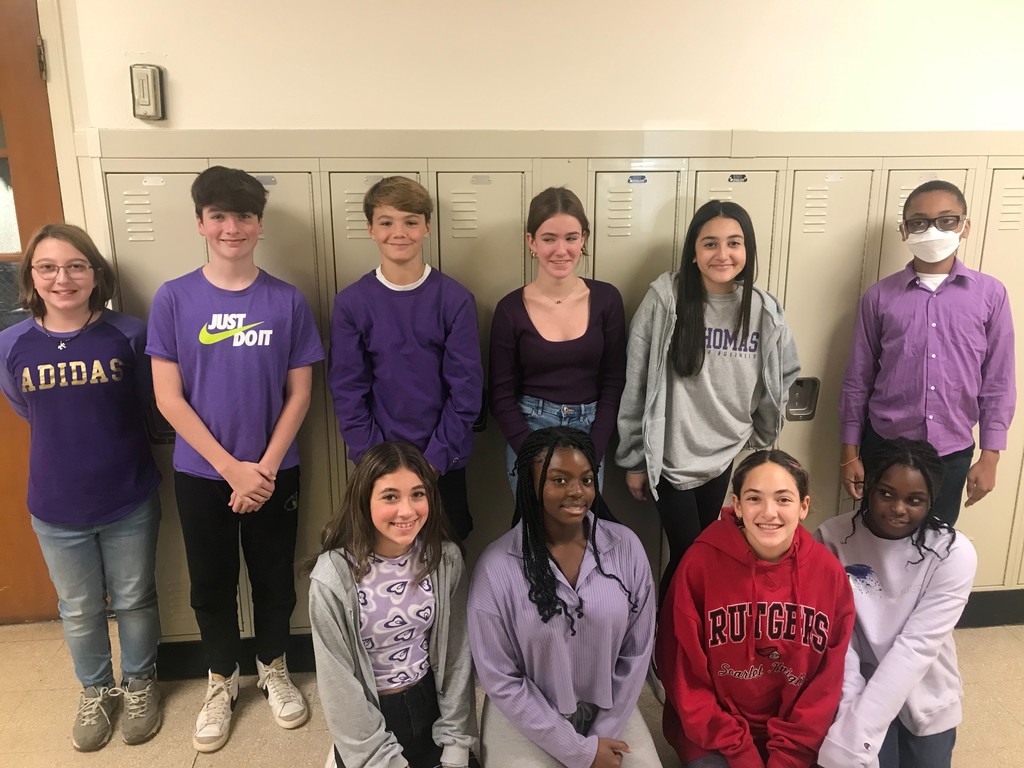 The South Plainfield Middle School is recognizing School Violence Awareness Week. Today, students and staff worked to "keep the peace" by wearing tie-dye!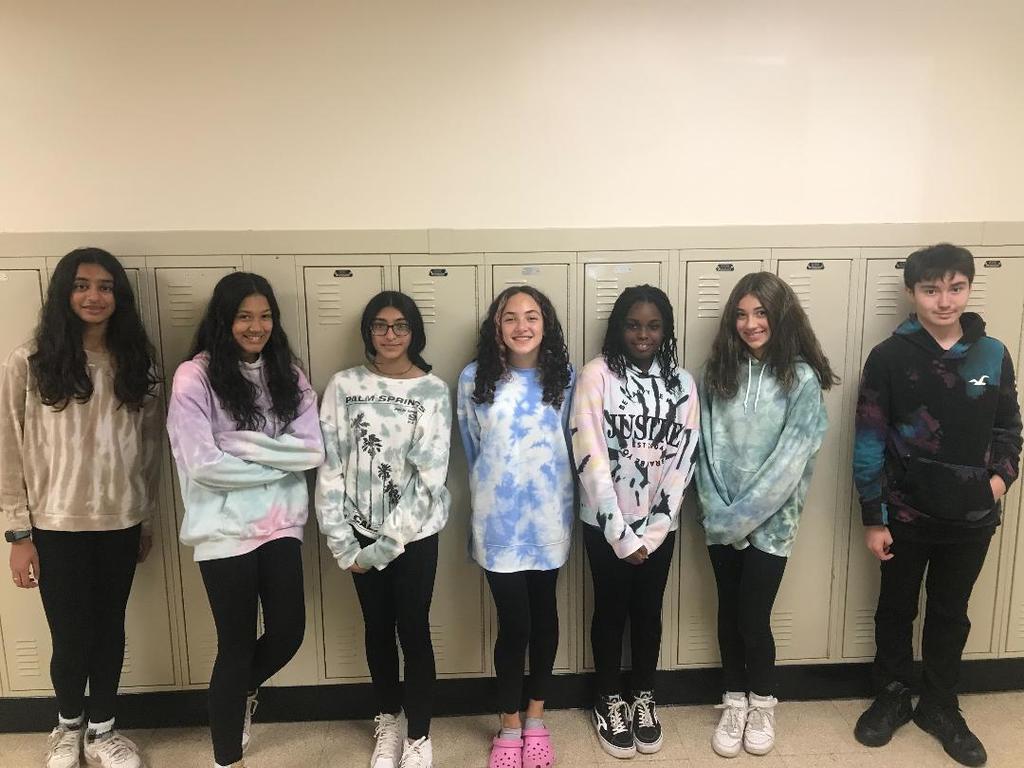 SPMS - The South Plainfield Middle School PTO held a movie night in the courtyard at the Middle School. It was a great turnout. Thank you SPMS PTO for everything that you do for the students at the Middle School.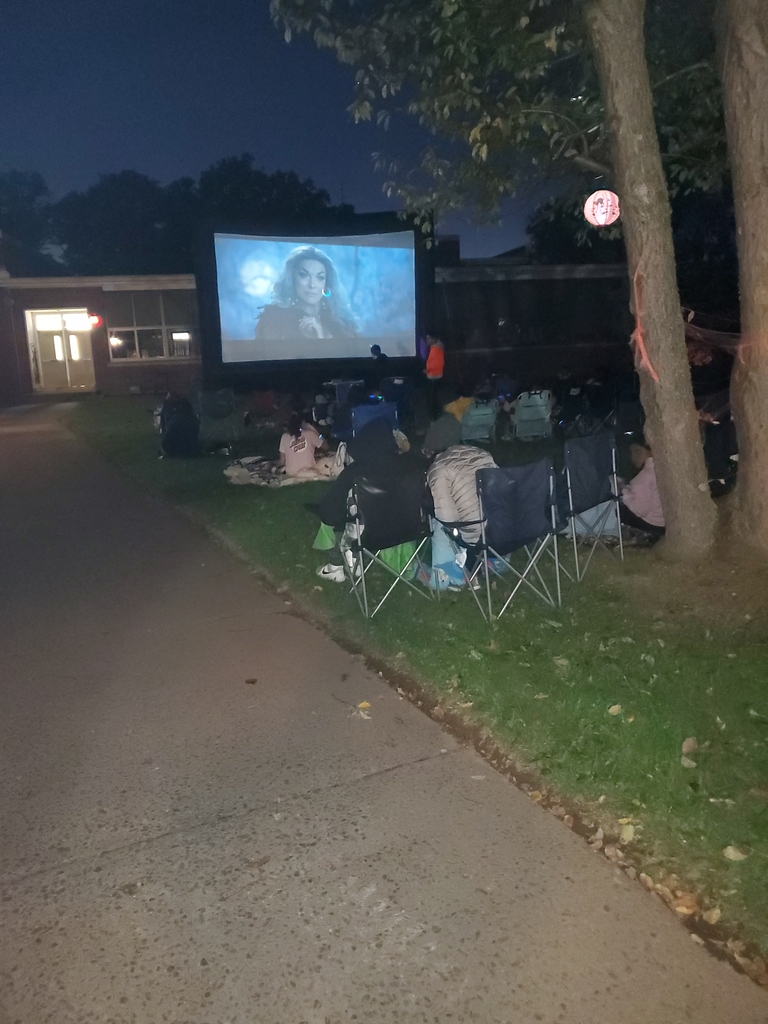 SPMS - In accordance with the Anti-Bullying Bill of Rights Act, the South Plainfield Middle School has designated the first week in October as the "Week of Respect". Throughout this week the students had the opportunity to participate in activities focused on preventing harassment, intimidation and bullying. Today School Spirit Day theme was – Wear your favorite pajamas "Let's put bullying to bed!".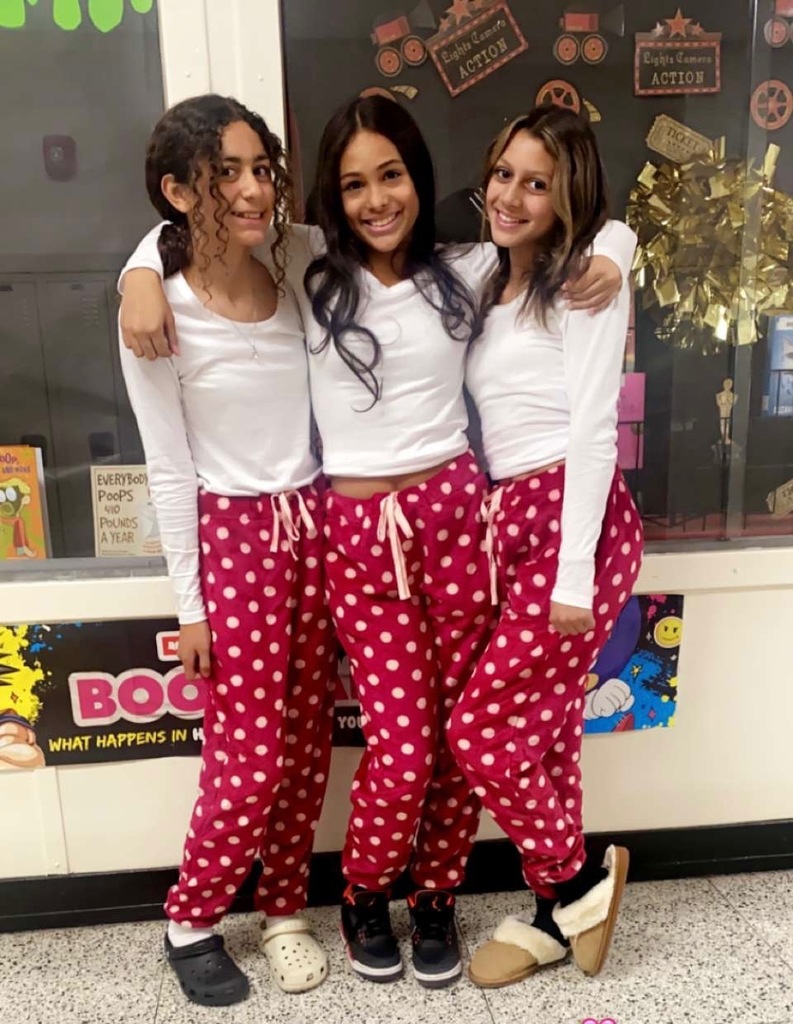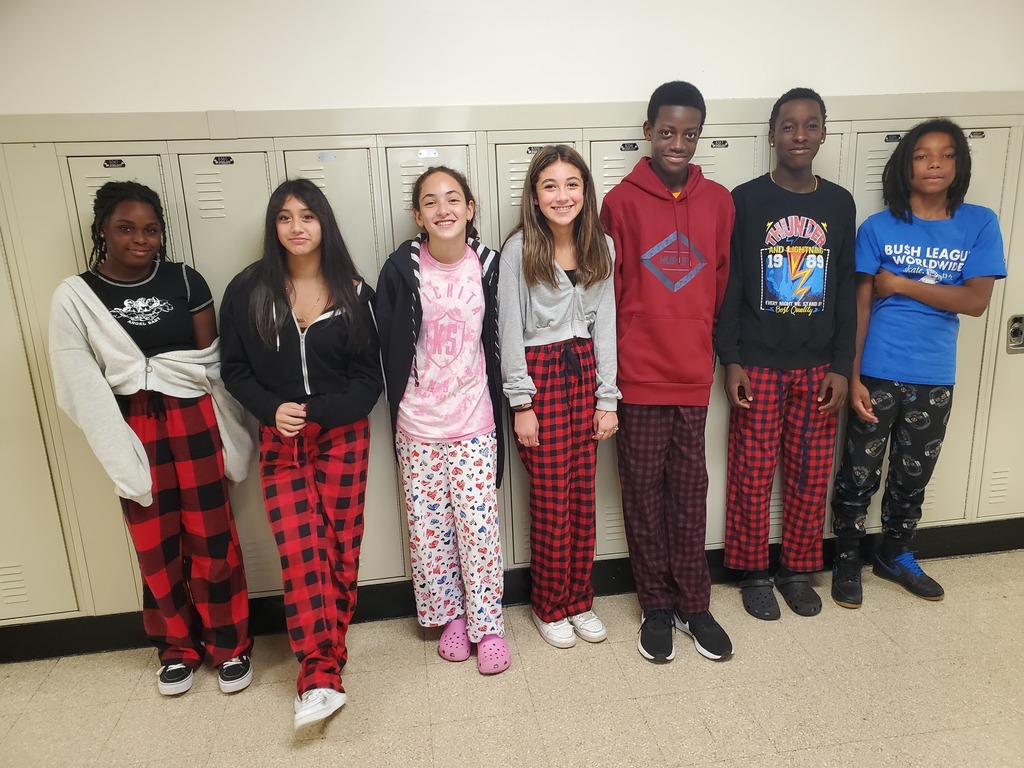 SPMS - Mrs. McLaughlin's 7th grade art students were hard at work exploring familiar materials in a new way. Not only were they impressed with their newly acquired skills they were also excited to share some positive vibes. Look for some inspirational artwork from them when you're walking the hallways at SPMS. Alisa Martinez is hard at work.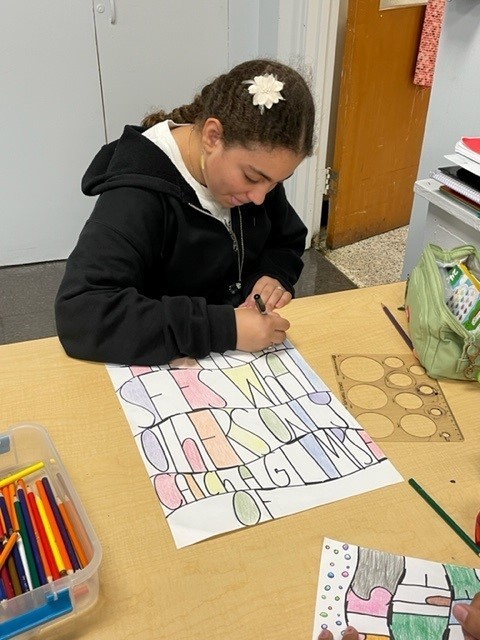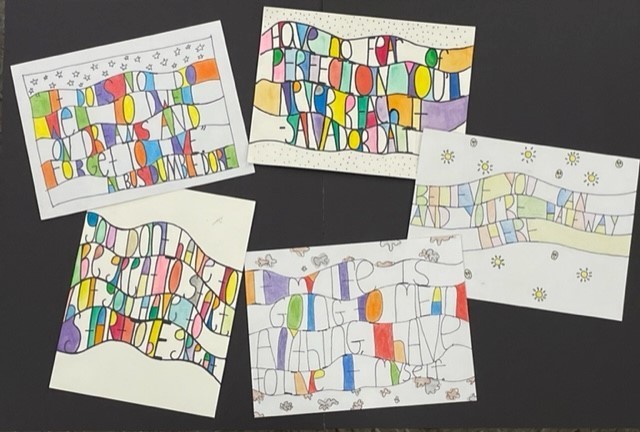 SPMS - Ex-pro football player kicks off "Week of Respect" at the South Plainfield Middle School. SPMS kicked off a "Week of Respect" today with a visit from an ex-pro football player turned motivational speaker. Duane West, a former player with the AFL's Florida Bobcats and former regular on "Maury," spoke to the students as part of New Jersey's "Week of Respect." West described growing up in Newark and being teased for being poor and having learning disabilities. Despite these obstacles, he said he worked hard in school, graduating from Rutgers University in 1990 with a degree in psychology. West told students, "Don't waste any time in this academic environment. Go to school and want to succeed," he said. "Education is my lifeline to success."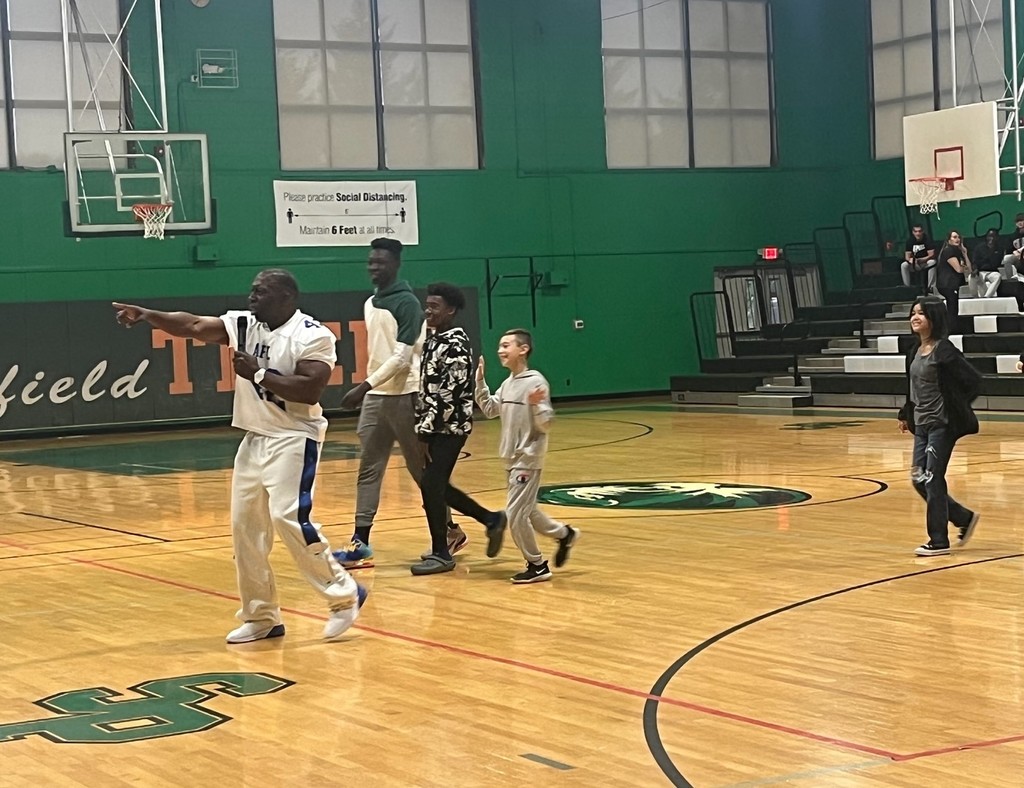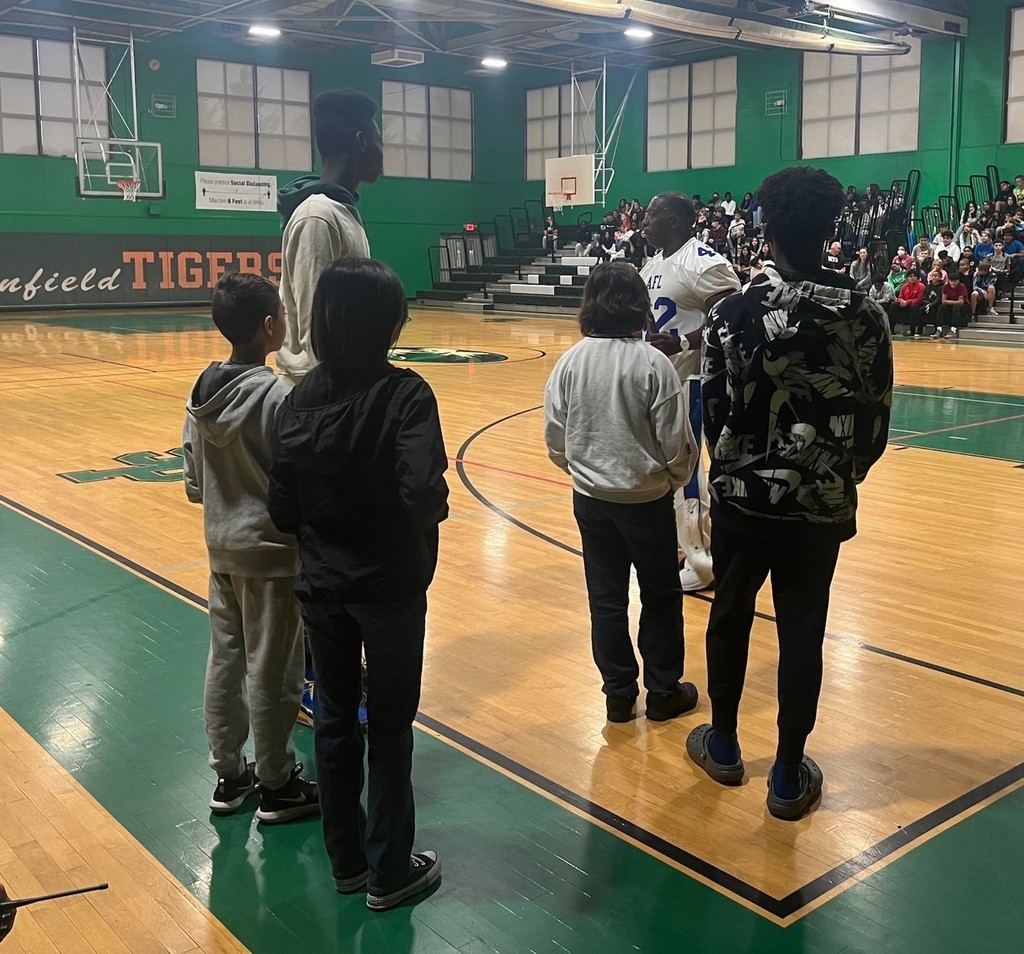 SPMS - Racing with Positivity in Math Class! Students in Ms. Kousoulis' 7th grade math classes are learning how to add, subtract, multiply and divide positive and negative numbers. They had a blast practicing their integer skills by racing each other in Integer Warp! Students in picture are Tristan Martin, Ione Lambert, Keilly Alas, Jaliyah Harvey and Muzammil Popal.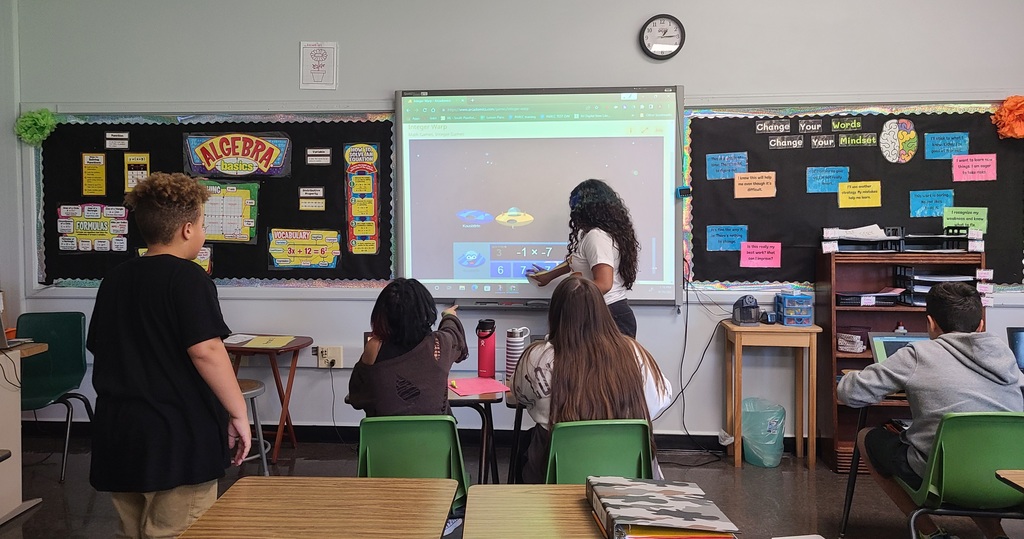 SPMS – Students at the Middle School participated in a slam poetry lesson, in their Spanish class, as part of Hispanic Heritage Month. Students needed to research Hispanic Americans with respect to their heritage, beliefs, and contributions to society. Students worked to create biographical poems about these influential people in an artistic and poetic way. They then read their poems in front of their class using microphone. Pictured here are Tyler Reed and Amanda Waldron.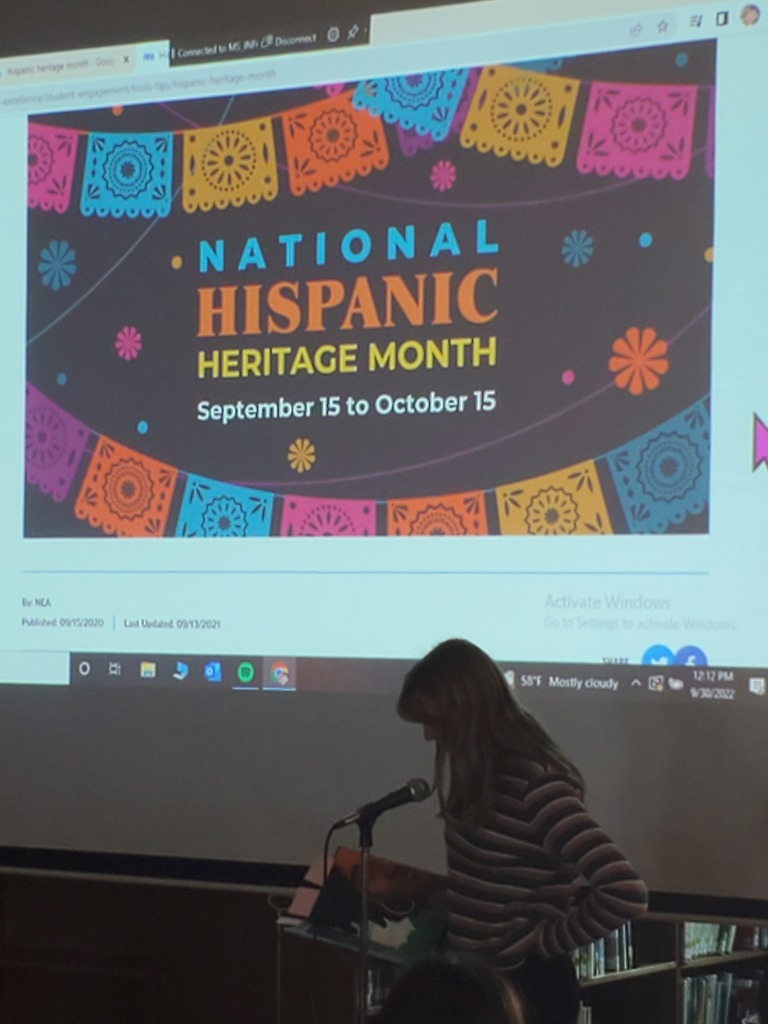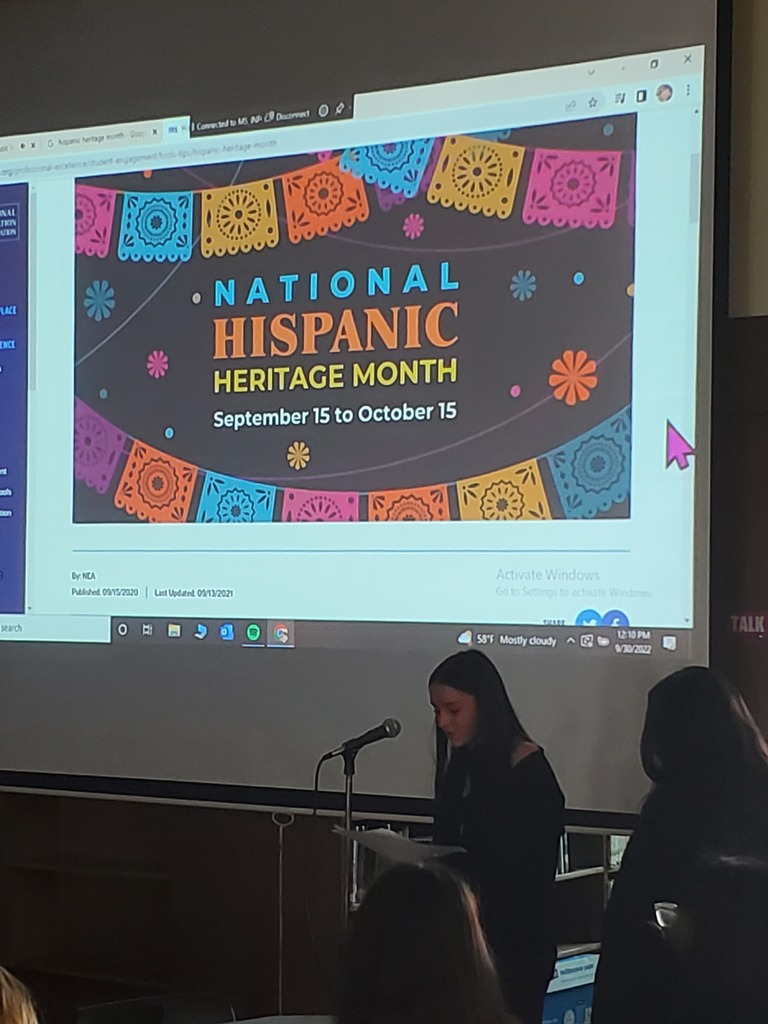 SPMS – The South Plainfield Middle School held their annual September 11th Remembrance Assembly at the South Plainfield on September 9th. You can view it here:
https://youtu.be/A36dmovci50

We're thrilled to announce the new app for South Plainfield School District! It's everything South Plainfield School District in your pocket. Download for Android:
https://bit.ly/3Sk7cqf
Download for iPhone:
https://apple.co/3PQC3ZT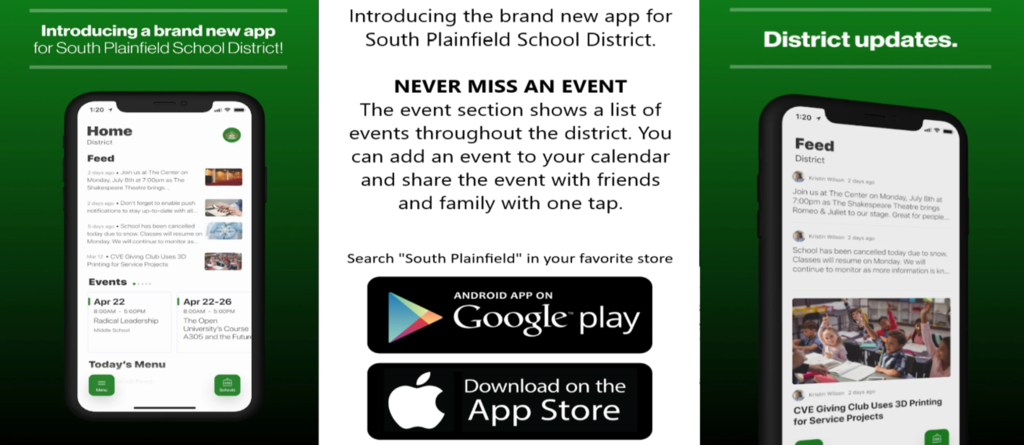 At South Plainfield Middle School, we support all children, regardless of gender, sexual orientation, race, skin color or economic status. For one last school spirit day this year, the staff and students showed their support and celebrating Pride Month and having their own Pride Day. They proudly wearing their sparkle and/or favorite colors of the rainbow.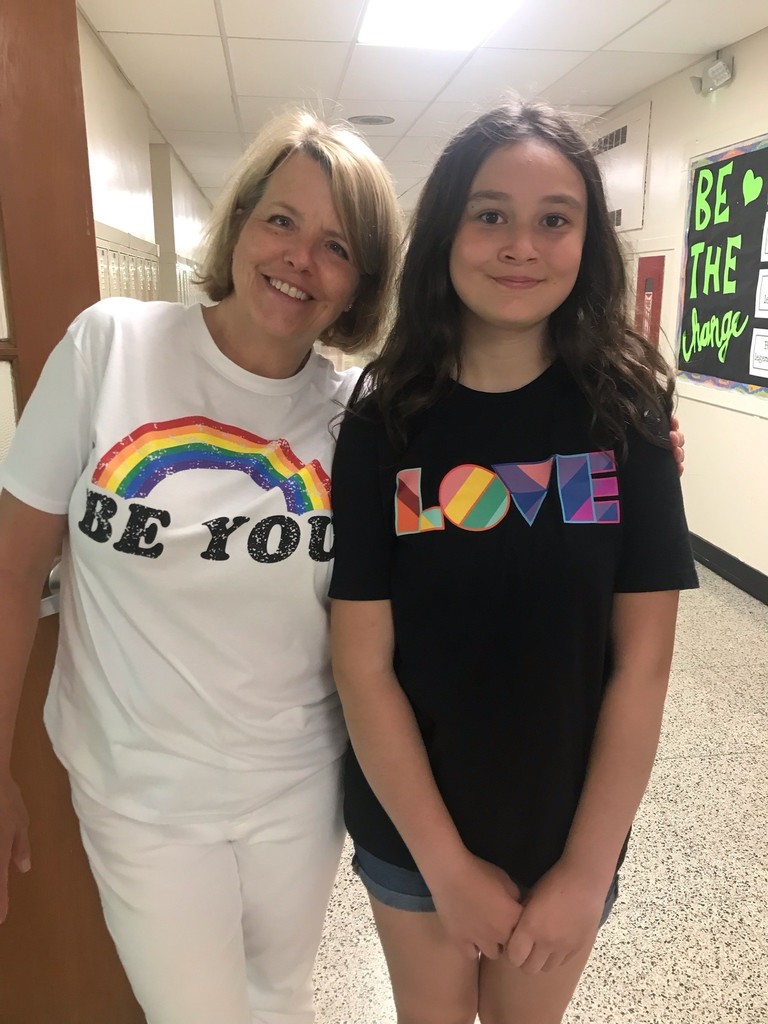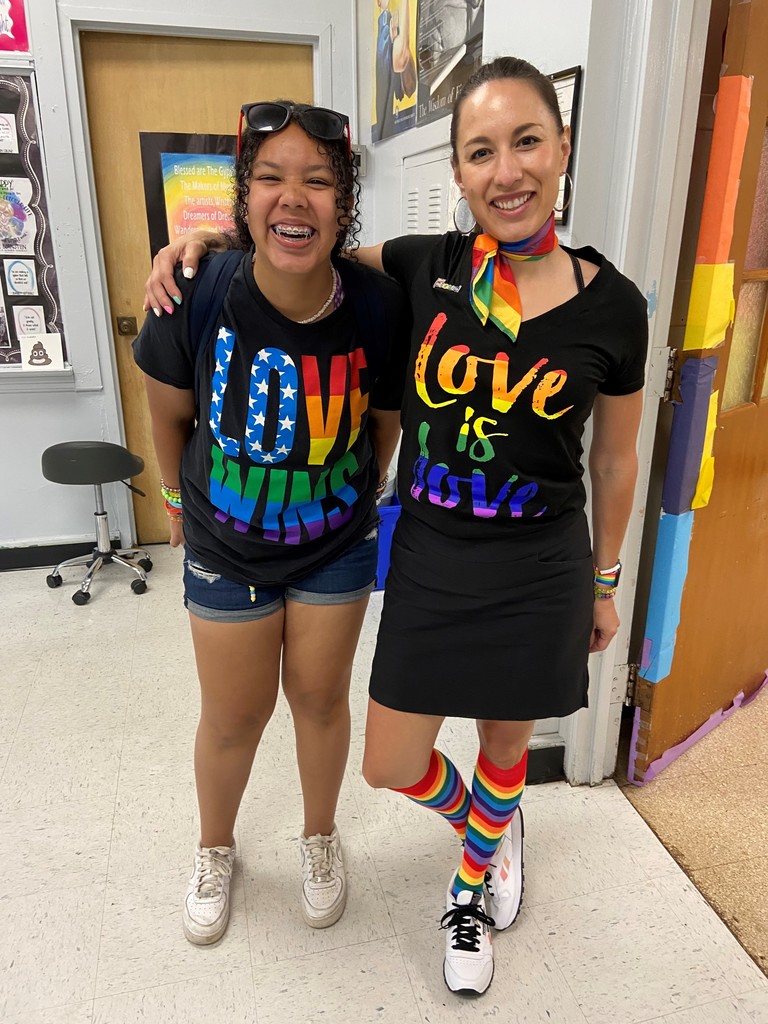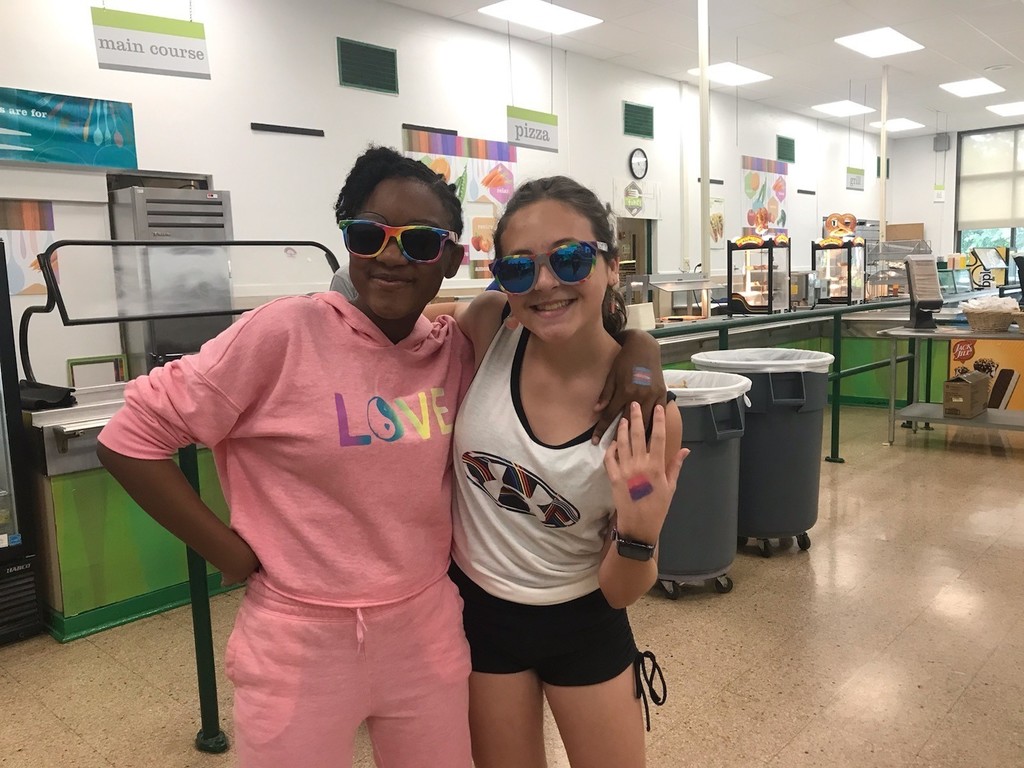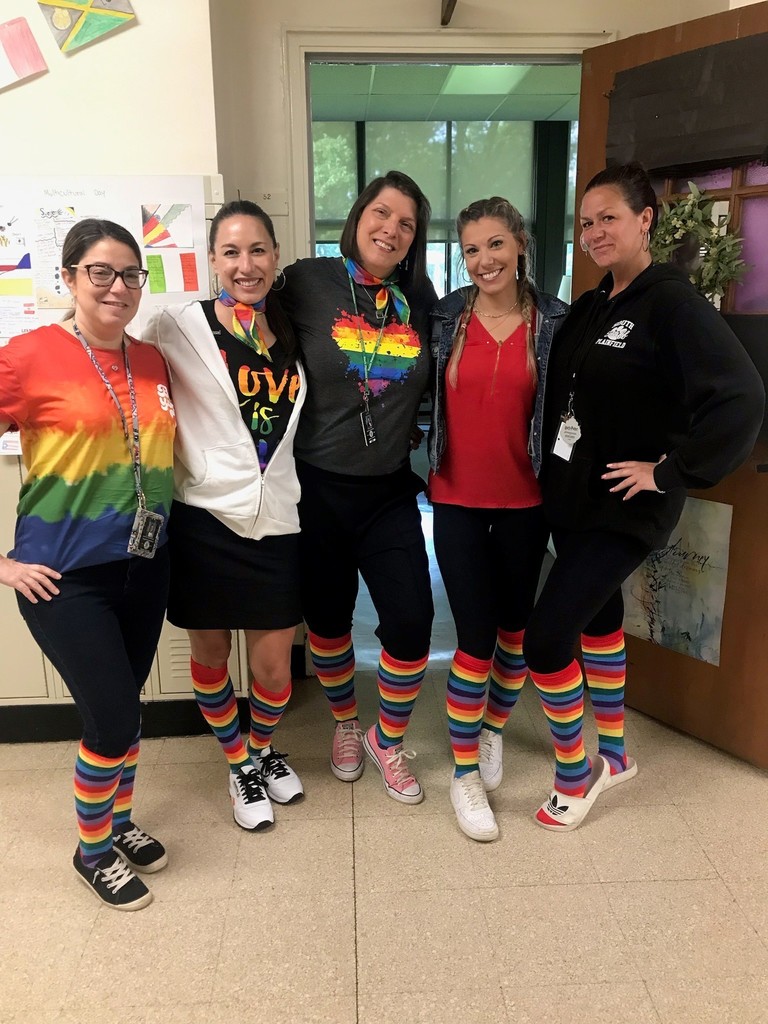 Students who participated in Artists and Activists, researched the Lost Souls project about a corrupt judge in East Brunswick in 1818 who sold free Black people to slave owners in the south. Our SPMS students wanted to pay tribute to the original memorial quilt created by students in New Brunswick. Our quilt is meant to not only remember those who were sold in the slave ring, but all people of color who are affected by violence in their lives.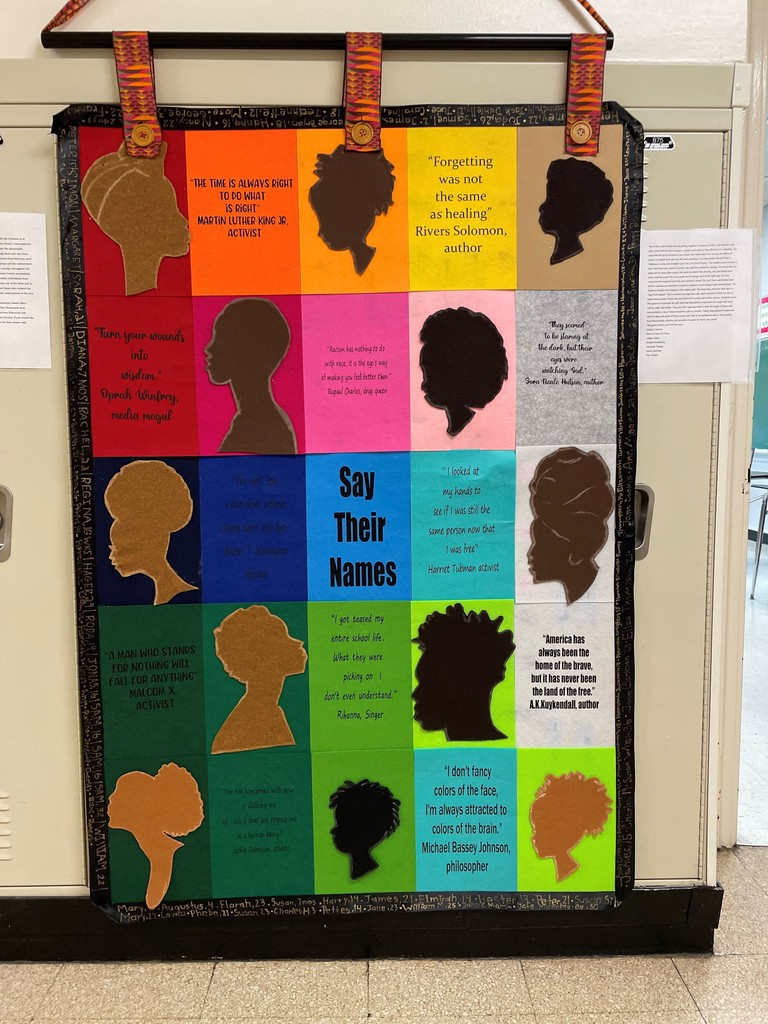 Reminder that NJSLA Testing is continuing this week