At the Middle School yesterday, Ms. Kousoulis's classes celebrated Pi Day! They explored how to get pi by using string and a ruler to measure the circumference and diameter of various circles. They learned that no matter what size circle you measure, the ratio of the circumference and diameter will always equal pi!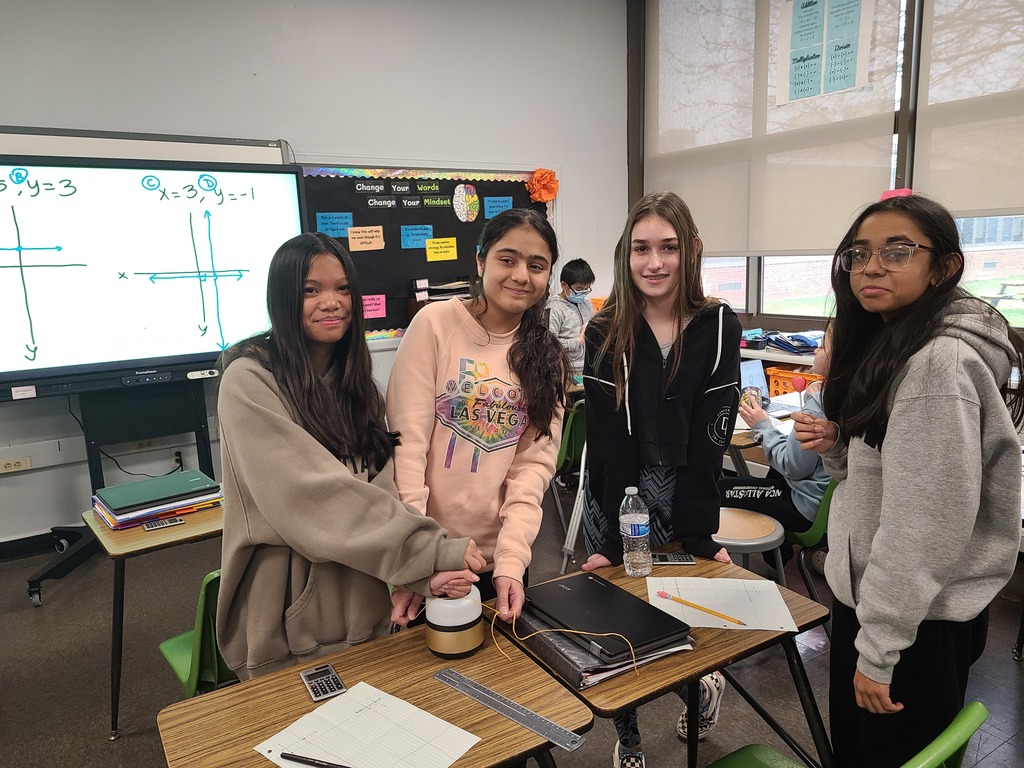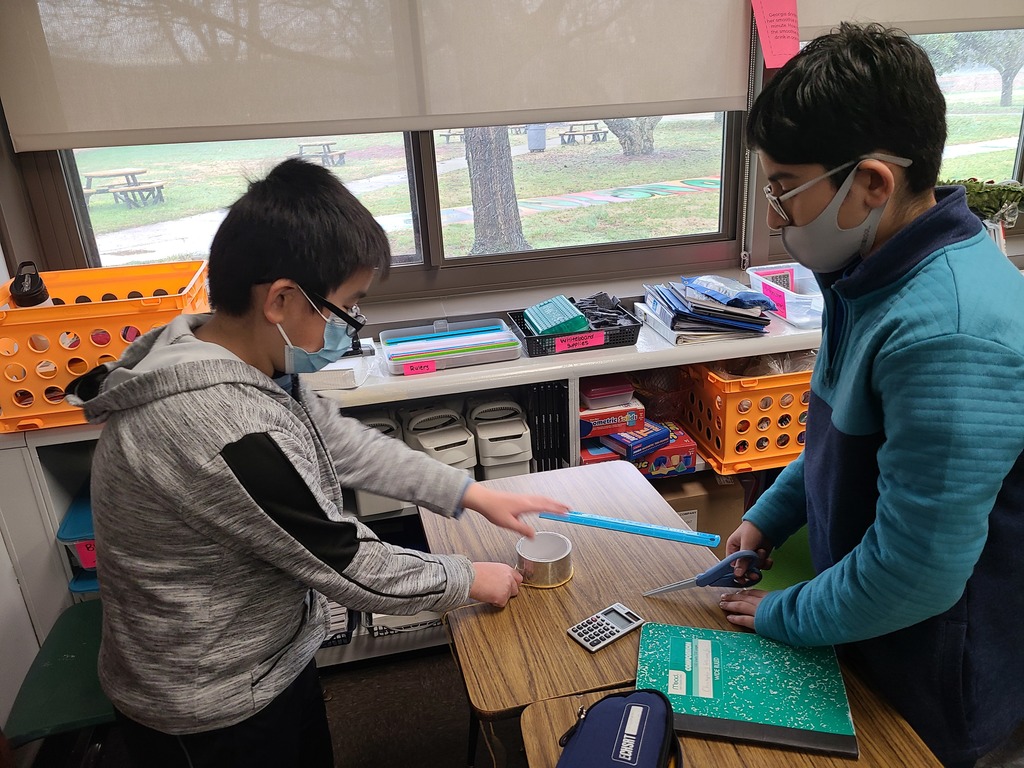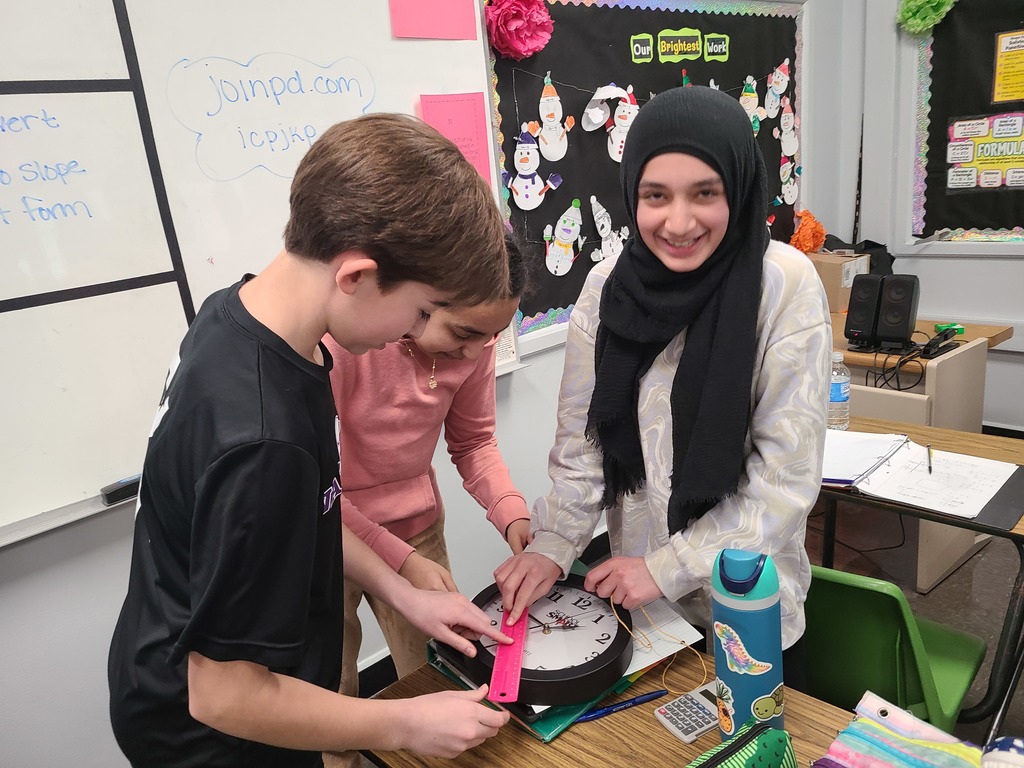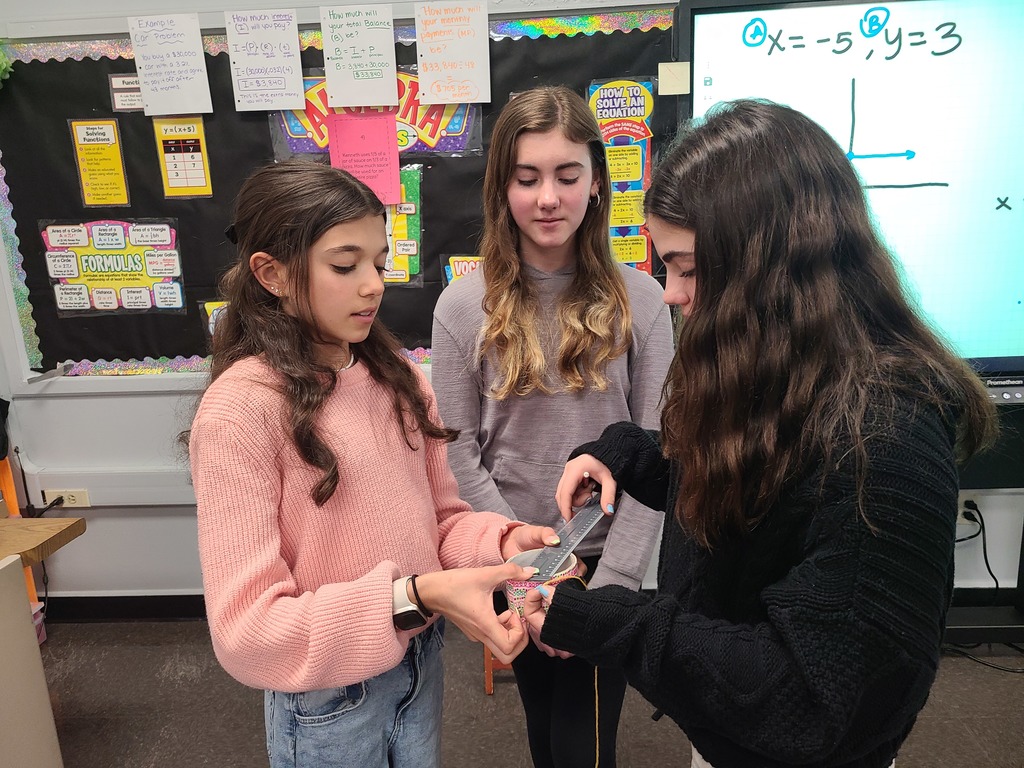 Congratulations to the SPMS Students who participated in the CJMEA Region II Percussion Ensemble and Chorus Concert on March 12th. Wren Rasmussen and Jason Miller performed with the Region II Mixed choir, and Anvi Dobhal performed with the Treble choir. Blake Greco performed with the percussion ensemble.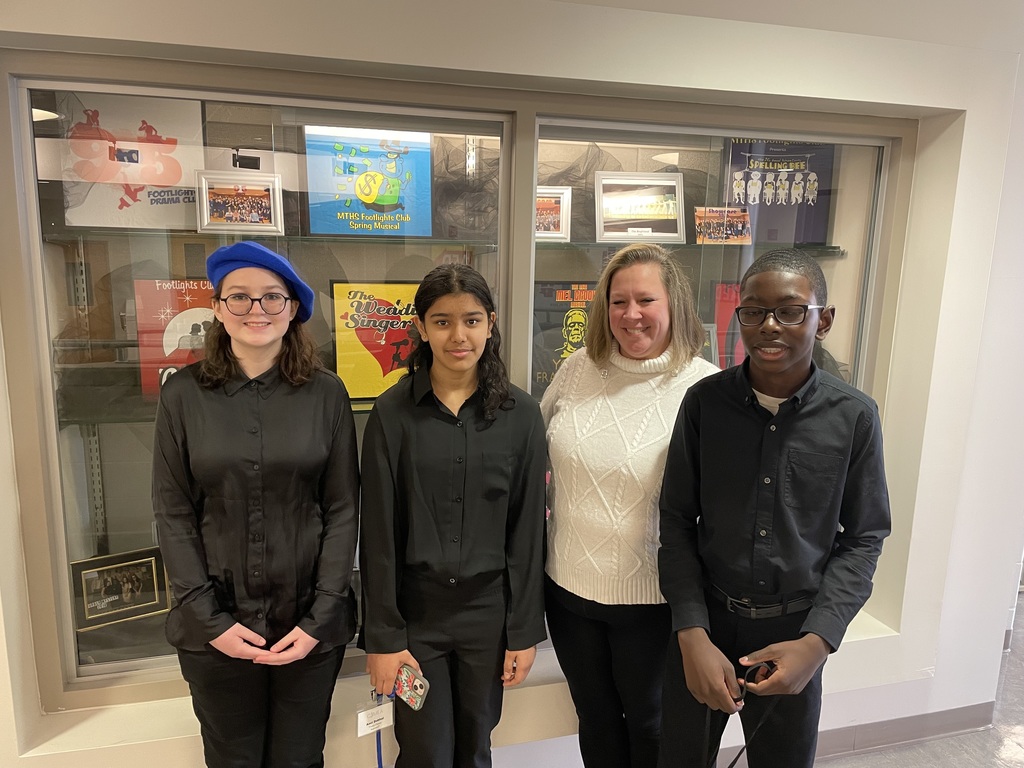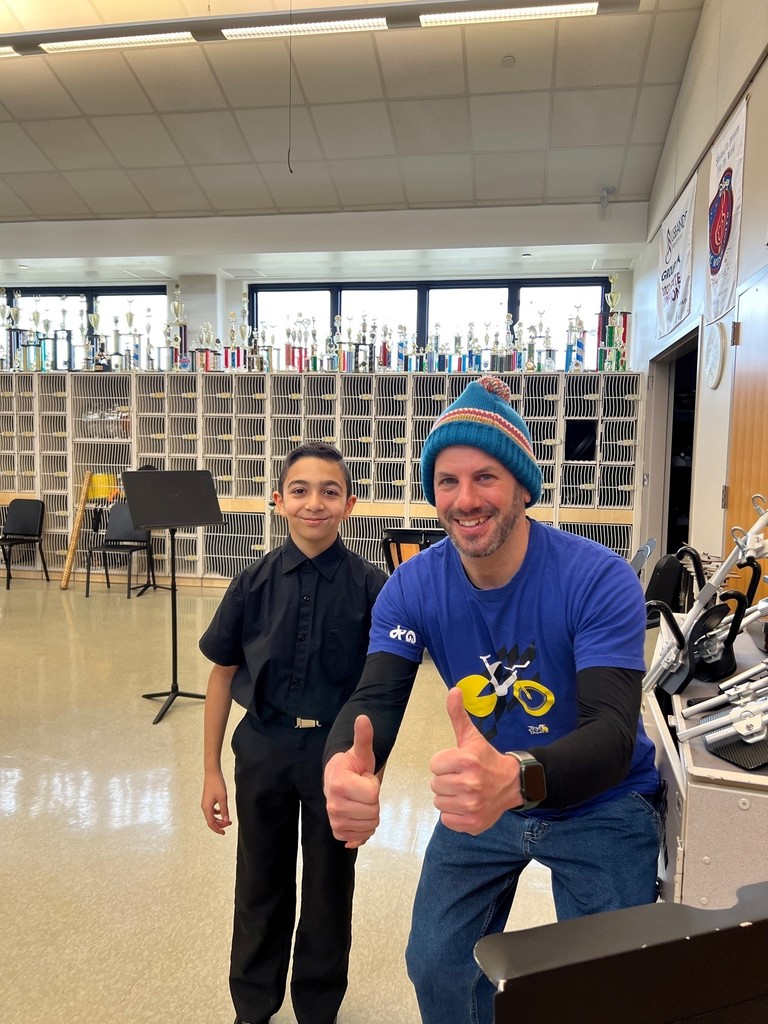 Congratulations to middle school band student Molly Van Wyk, who performed with the CJMEA Intermediate wind ensemble on Sunday, March 5 at Bridgewater Middle School.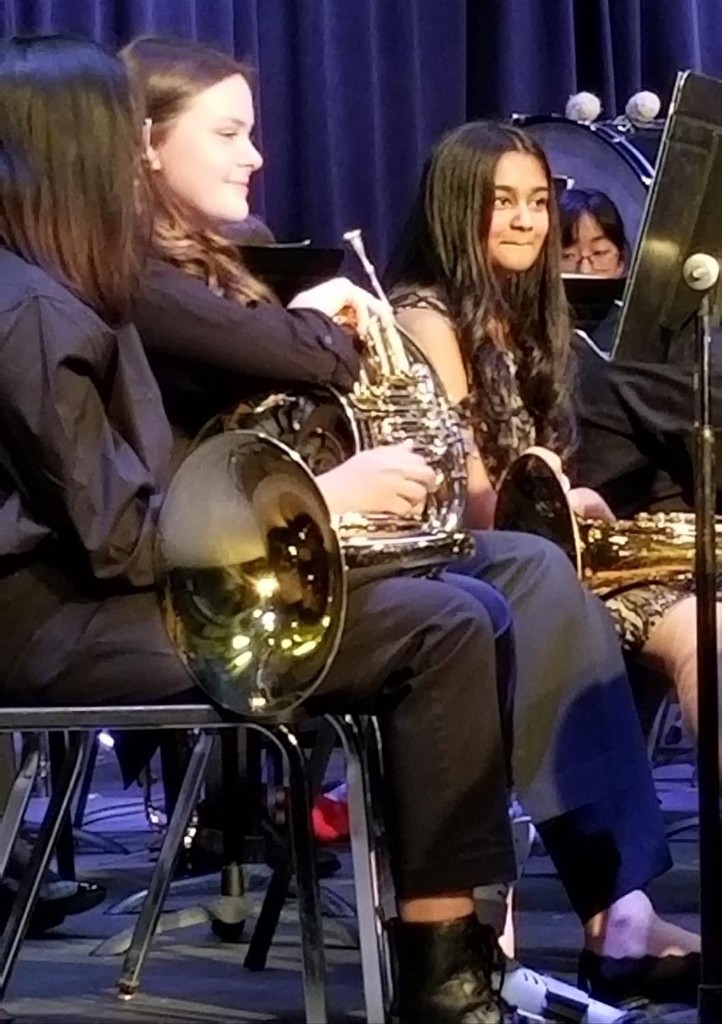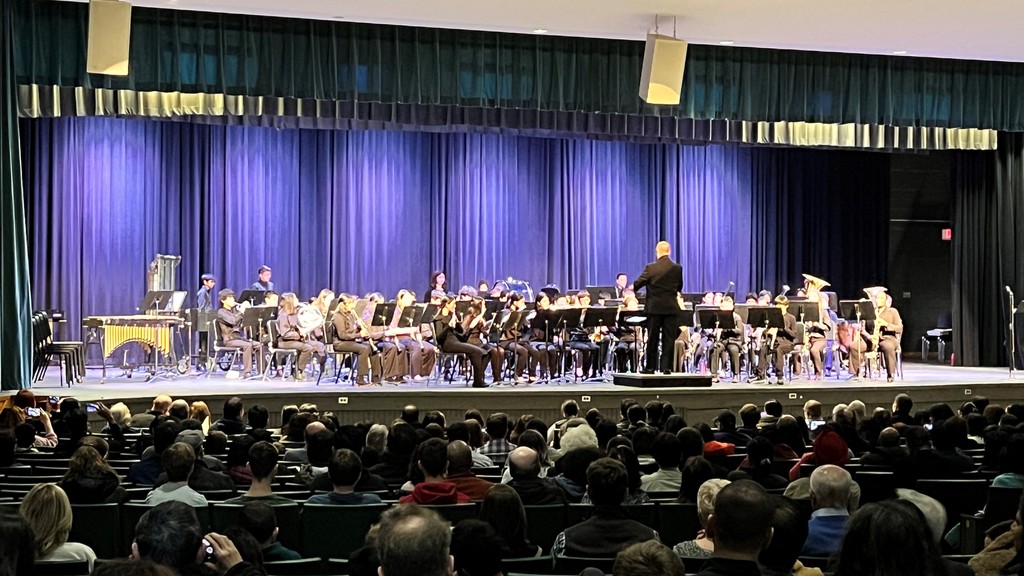 Three SPMS students, Taetum Fitz, Skylar LaGuerre, and Patience McRae, initiated our honoring of Black History Month by choosing a quote by a famous person for each day of February and sharing them in our morning announcements.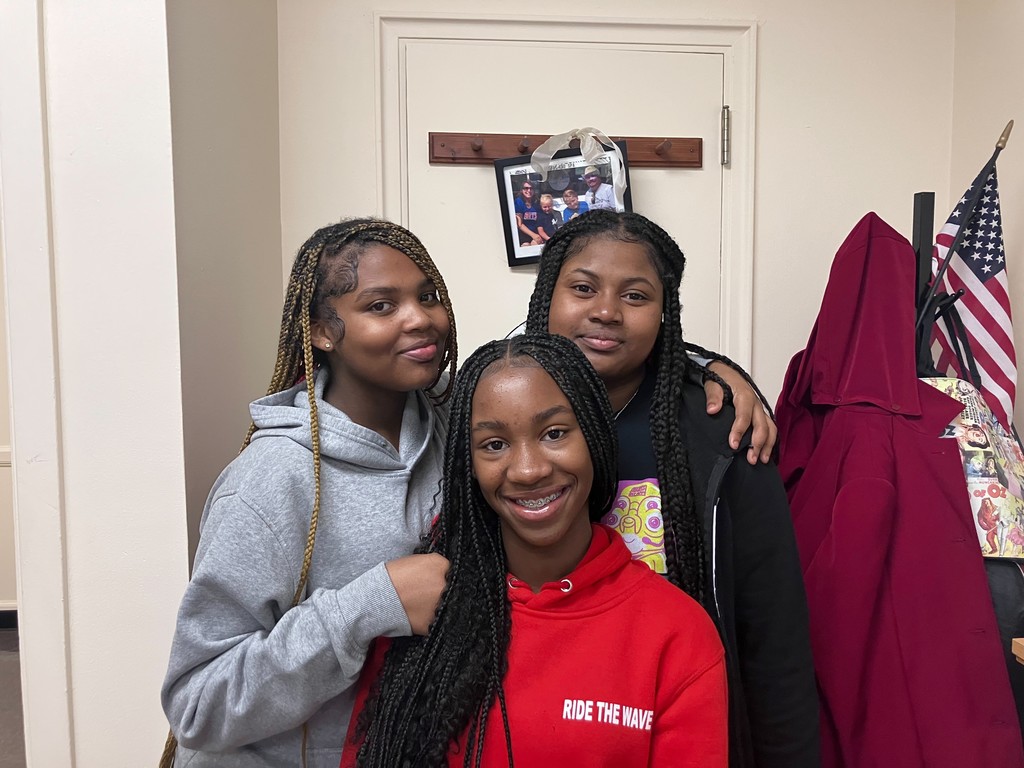 Mrs. McLaughlin's 7th period artists are busy working on a special coiling project. They are practicing their coiling skills and working on creating sculptures from just rope and yarn.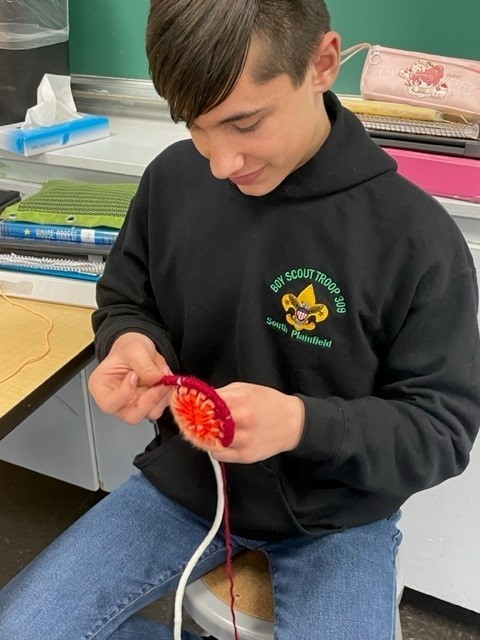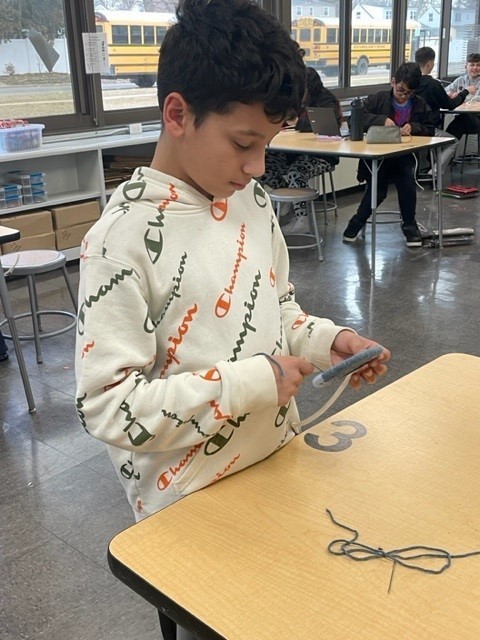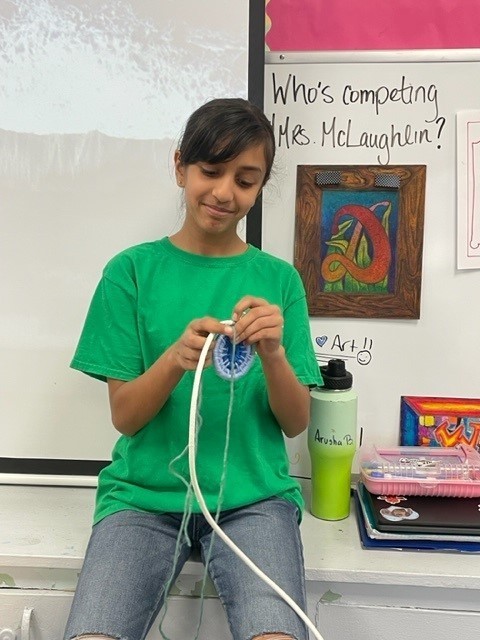 In Ms. Phillips's Art through Technology and Design class, the SPMS 7th students researched Andy Warhol's Pop Art (silkscreen painting) of Marilyn Monroe. They developed an understanding of the complimentary colors as well as their value scales and edited and transformed their chosen inspirational figure in a photo editing program. By combining Art/Design with ELA, they researched information on their individual (who has made an impact on society) and wrote a three-paragraph biography based on their chosen person.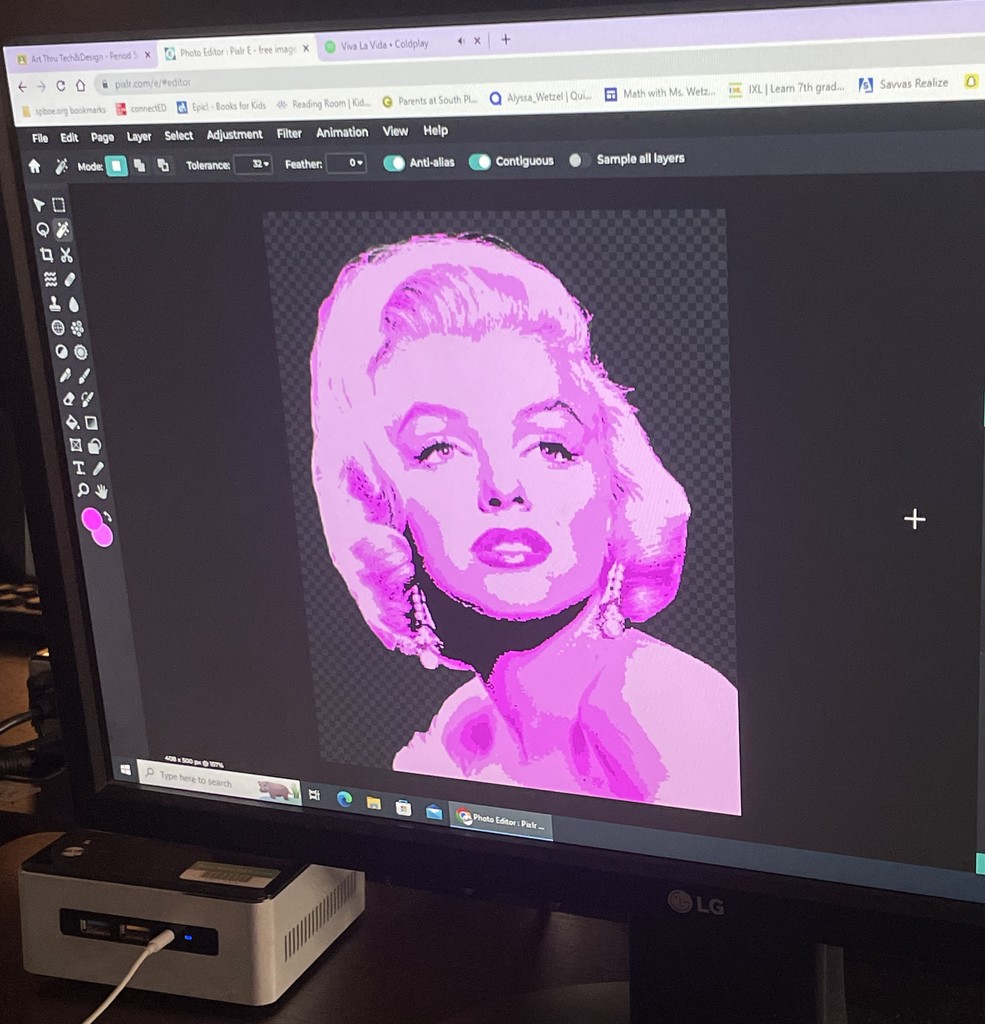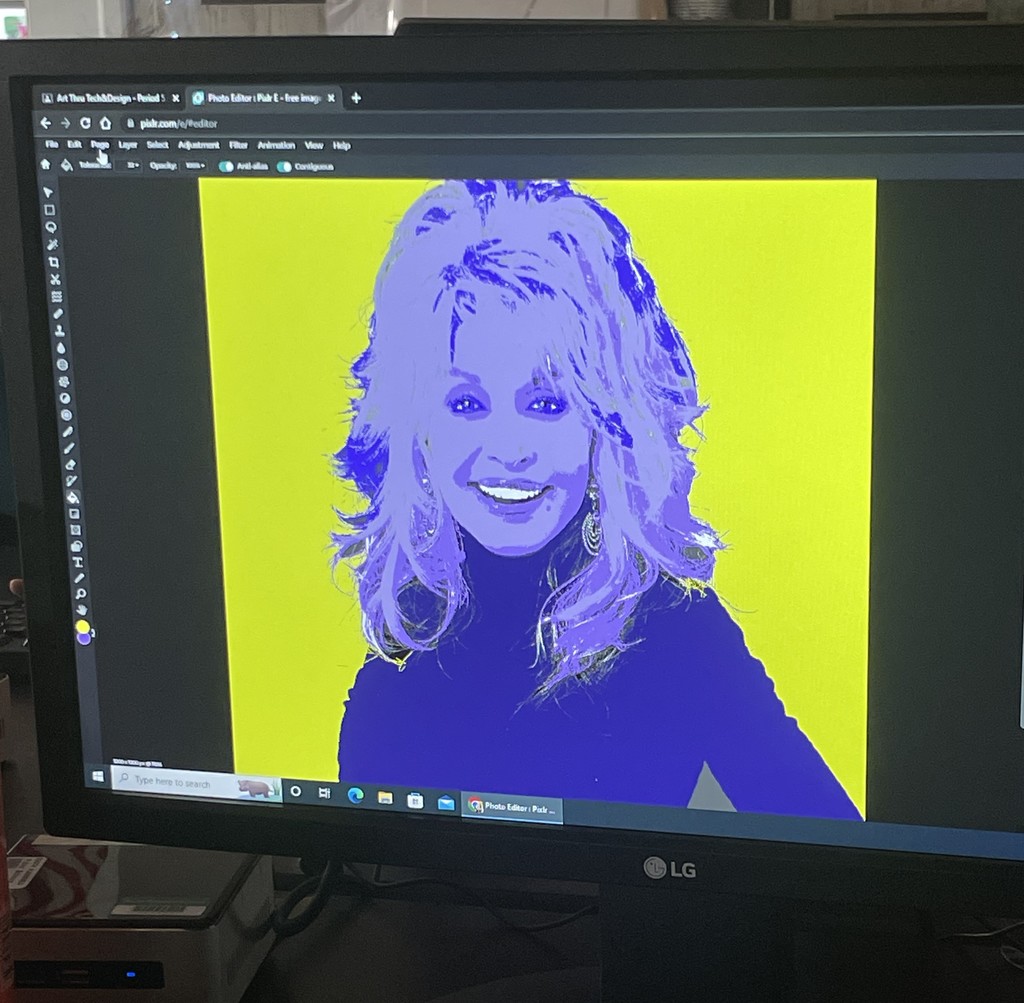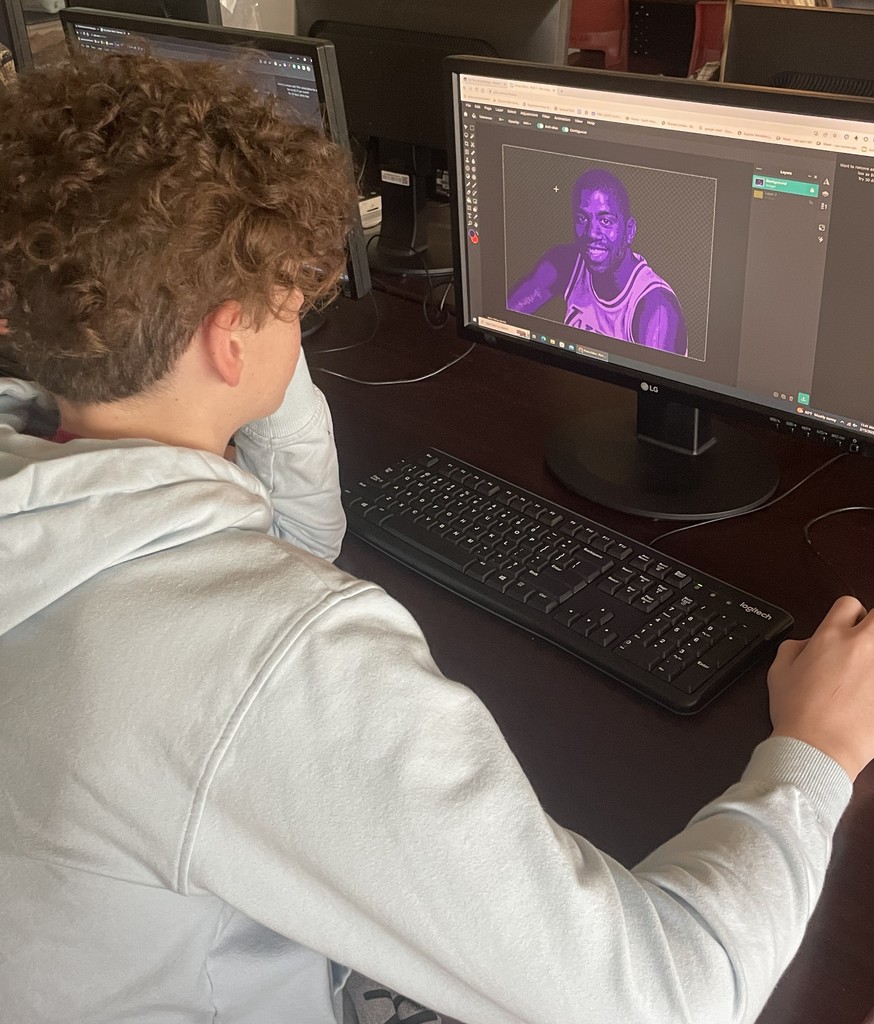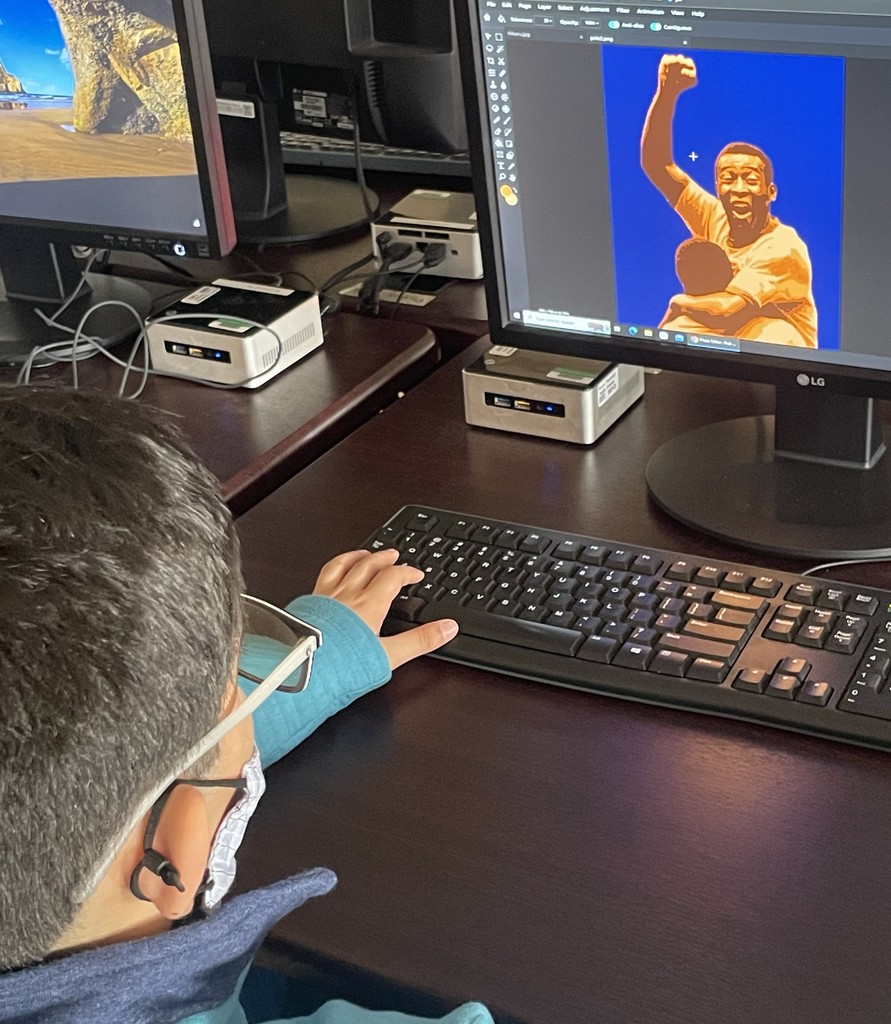 In Ms. Bednar's 8th grade art classes, the students read poems from the Harlem Renaissance. They selected a poem and created an inspired watercolor painting. Every painting turned out differently which emphasizes their creativity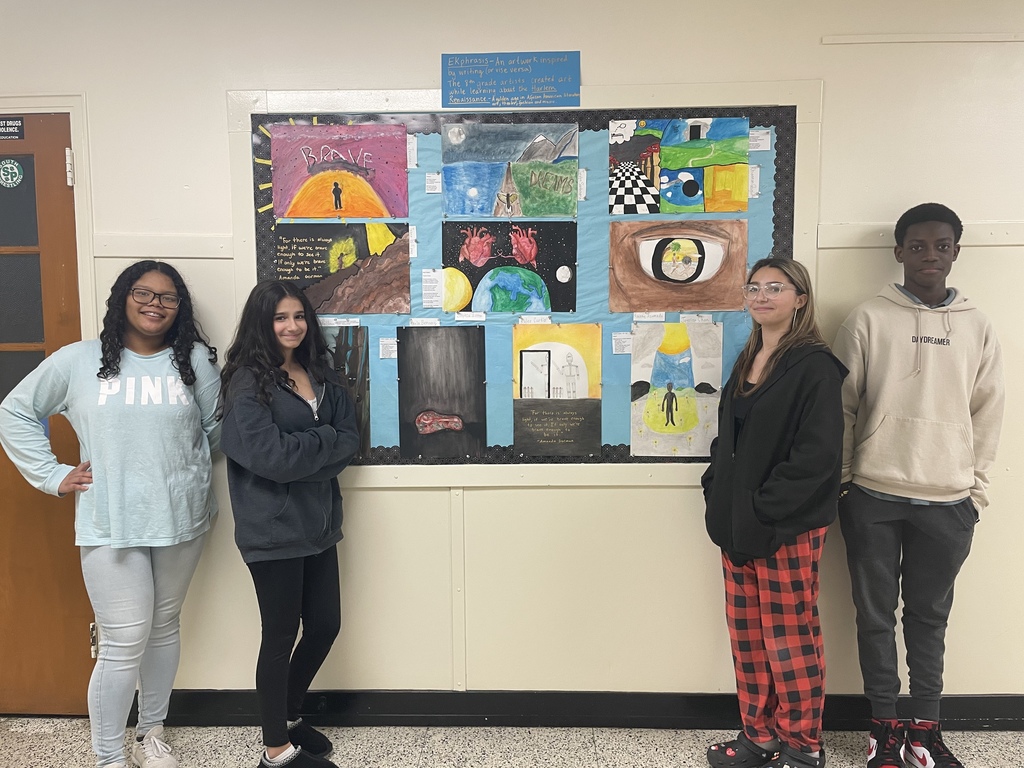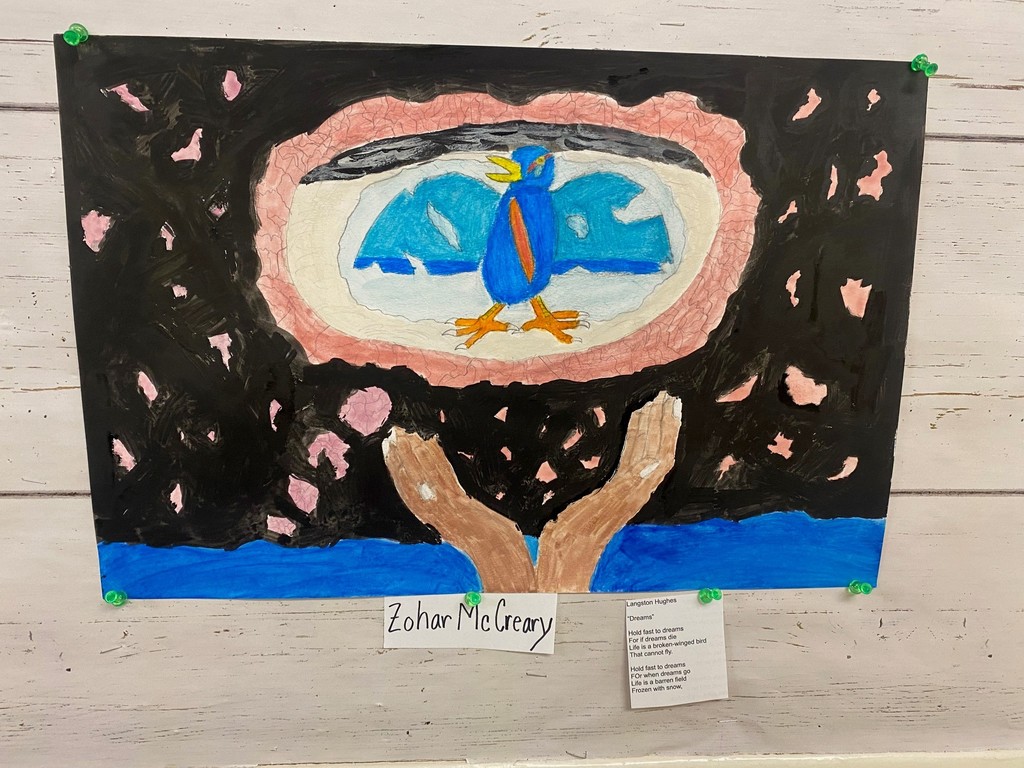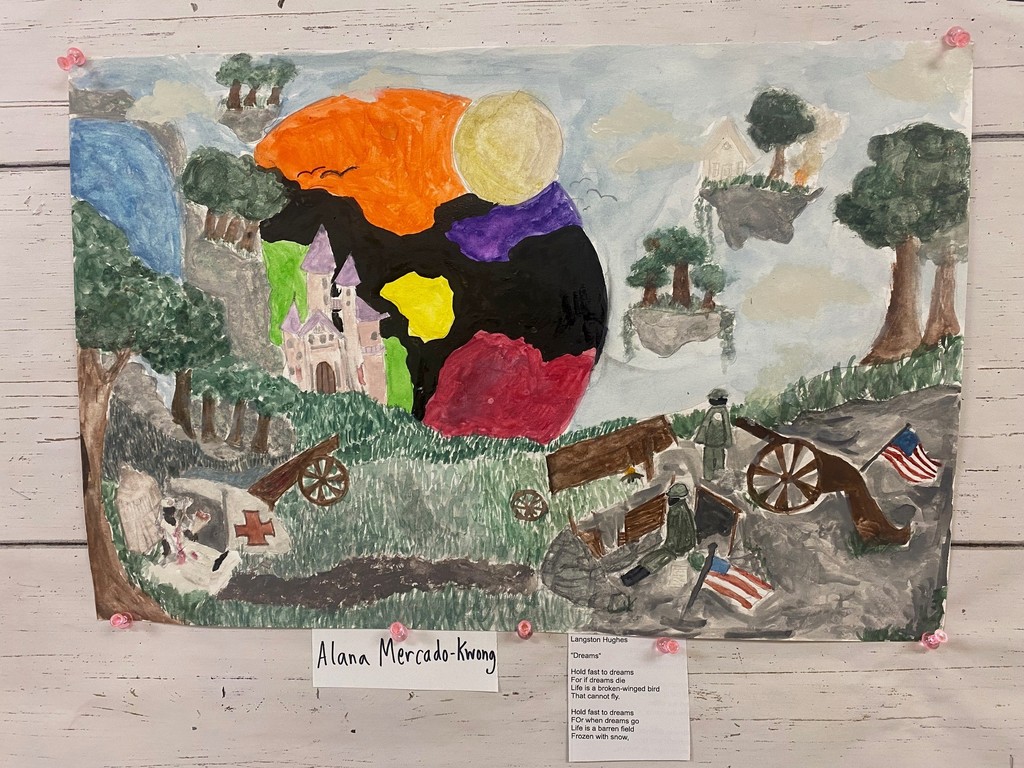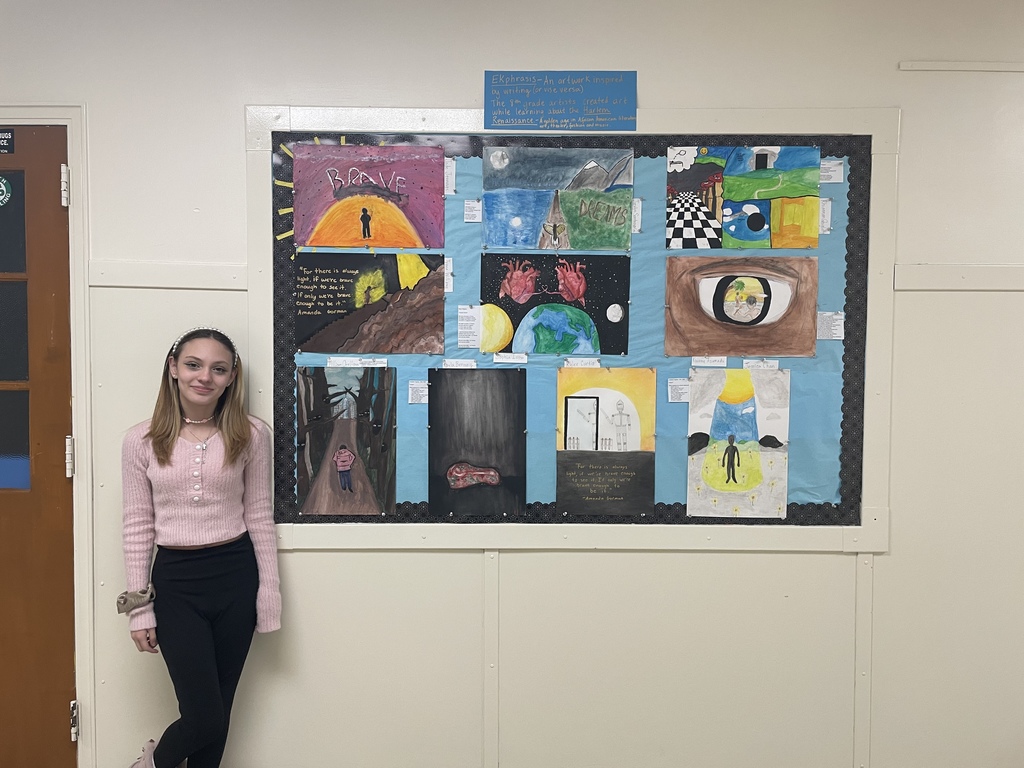 Congratulations to the the South Plainfield Middle School students who auditioned for the CJMEA Intermediate Region Band and Chorus. The following students earned a spot in these prestigious programs: Molly Van Wyk-Fourth Chair Horn in the Wind Ensemble, Blake Greco-Fourth Chair in the Percussion Ensemble, Wren Rasmussen- alto 1- mixed choir, Jason Miller- baritone- mixed choir, Keily Alas- soprano 2- treble choir, and Anvi Dobhal- soprano 1- treble choir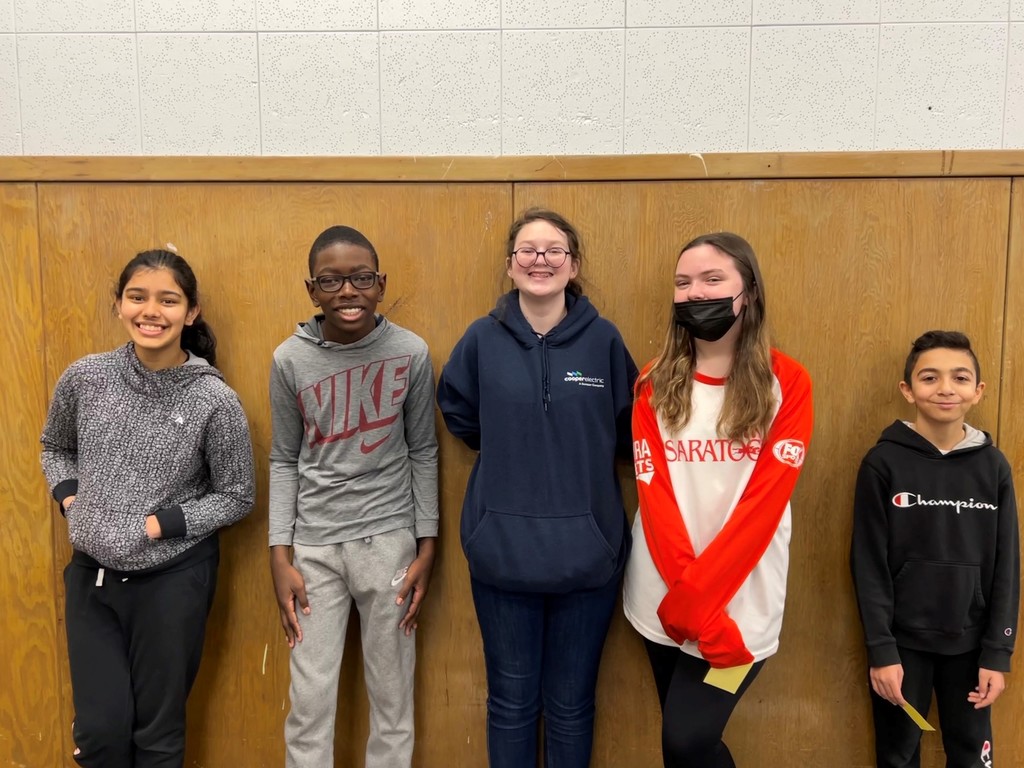 Last week, ten South Plainfield Middle School students attended a Day of Dialogue with other middle school students in the county to encourage "Courage Conversations" using good listening skills and hearing each others' truths.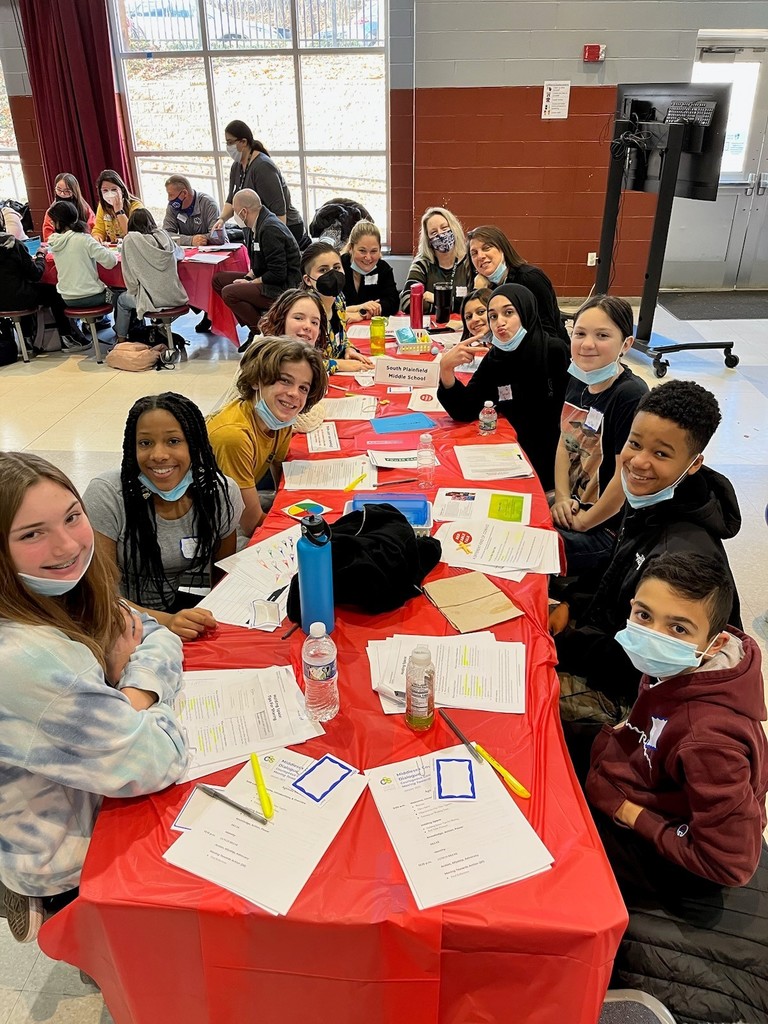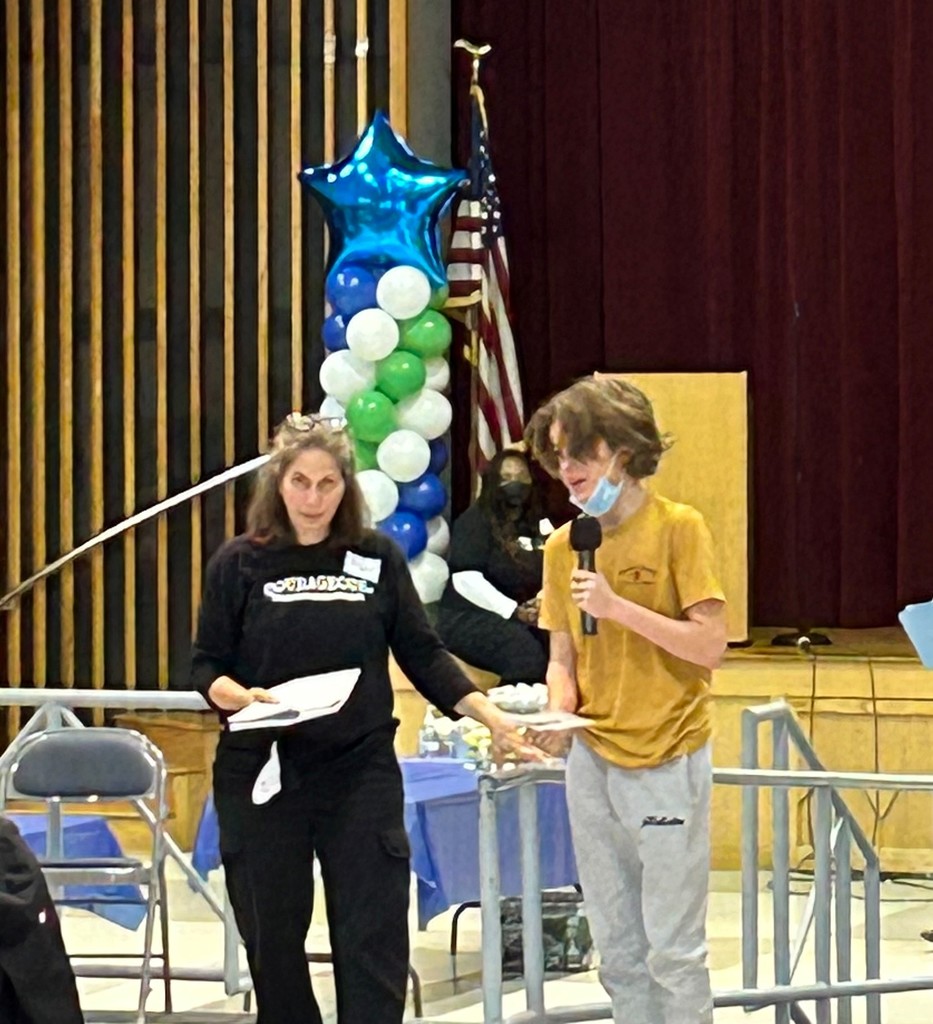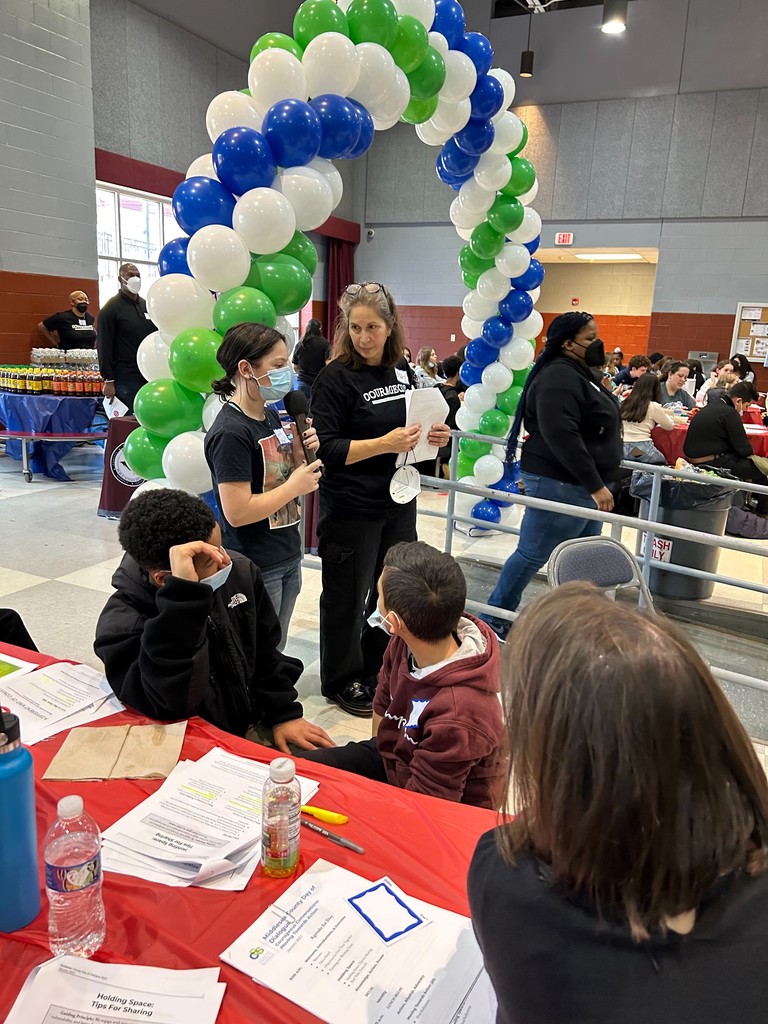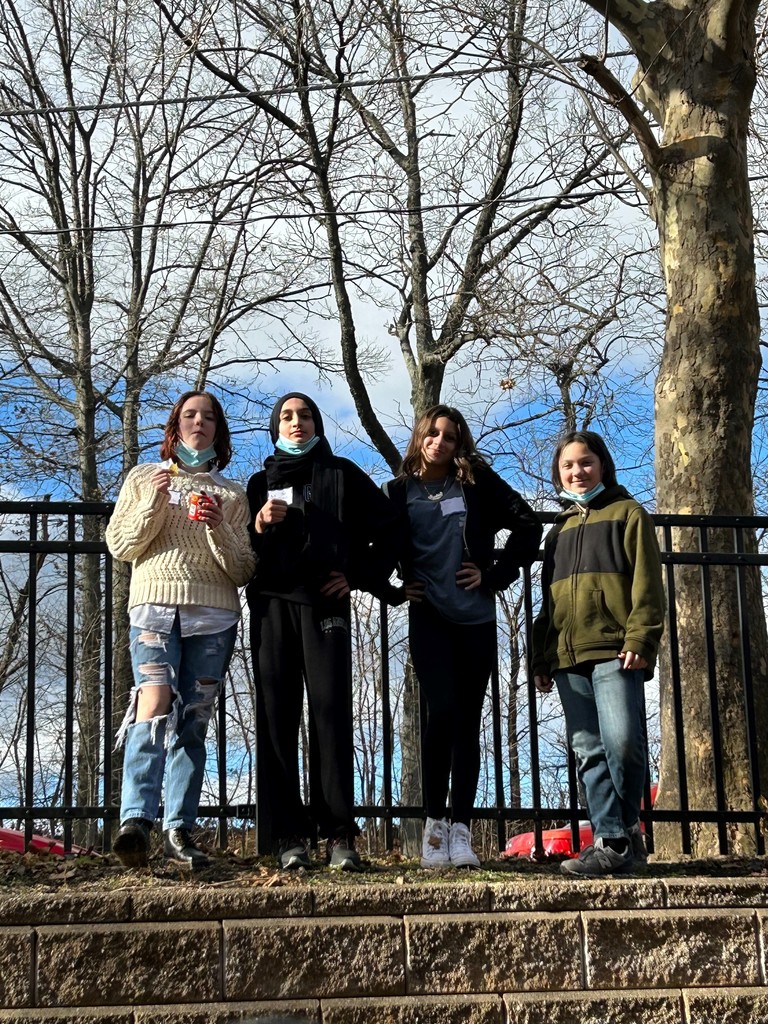 The South Plainfield Middle School received a brand-new Promethean Interactive Panel today, from Promethean World. Divon Pender, South Plainfield Board of Education member, entered a raffle at the New Jersey School Boards Association conference and won this prize. We are excited to receive this gift and we are looking forward to this new interactive technology that will be brought to our students.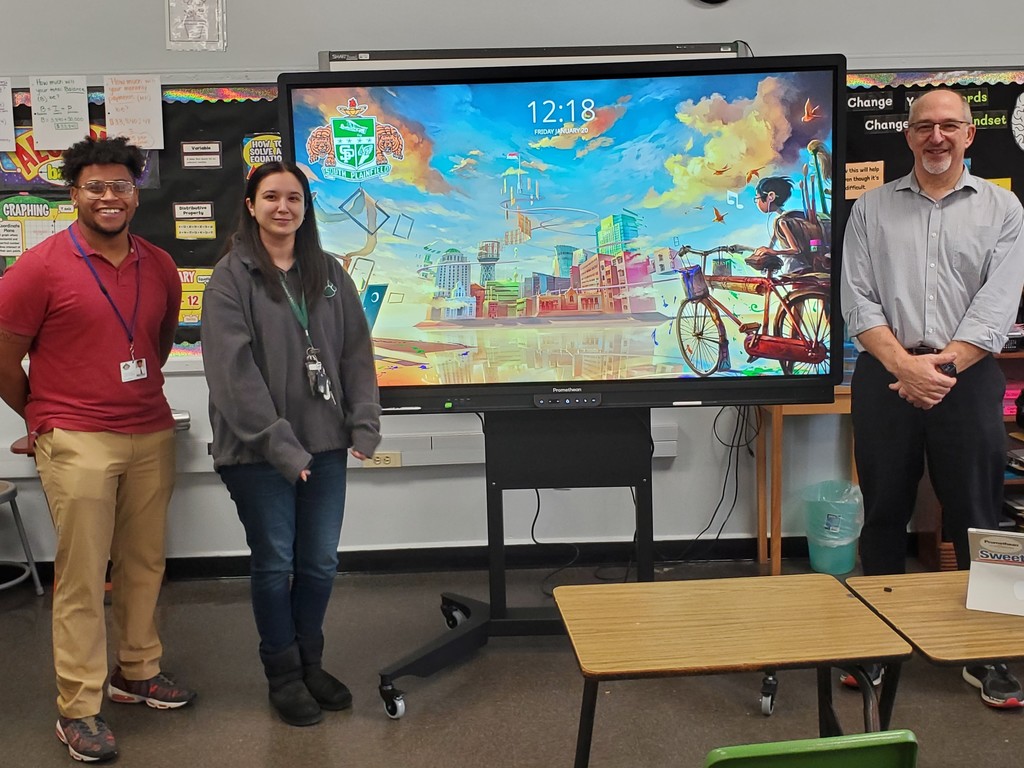 Students in Ms. Stolz's 8th science class investigated and observed how different liquids change temperatures at different rates after ice has been added to them. They recorded the temperature every minute for 6 minutes to observe how much thermal energy was transferred.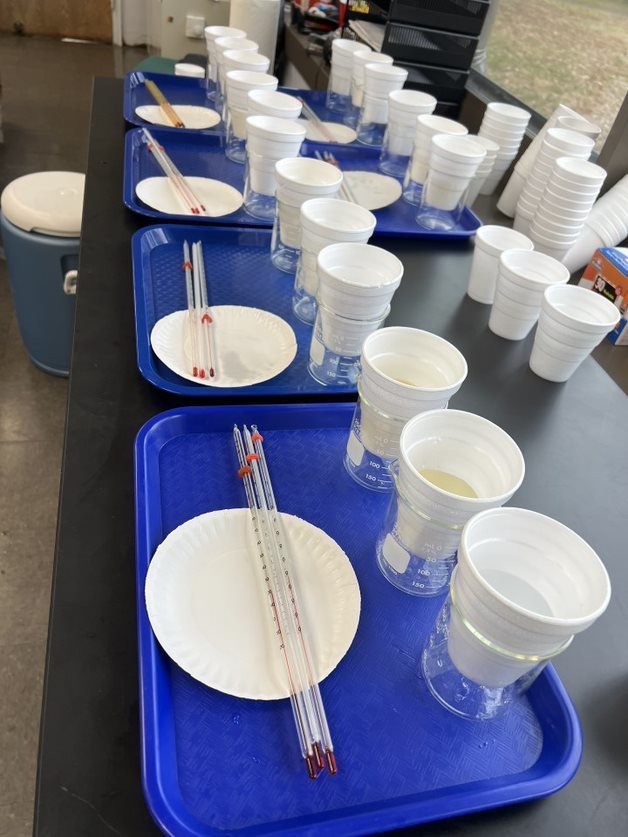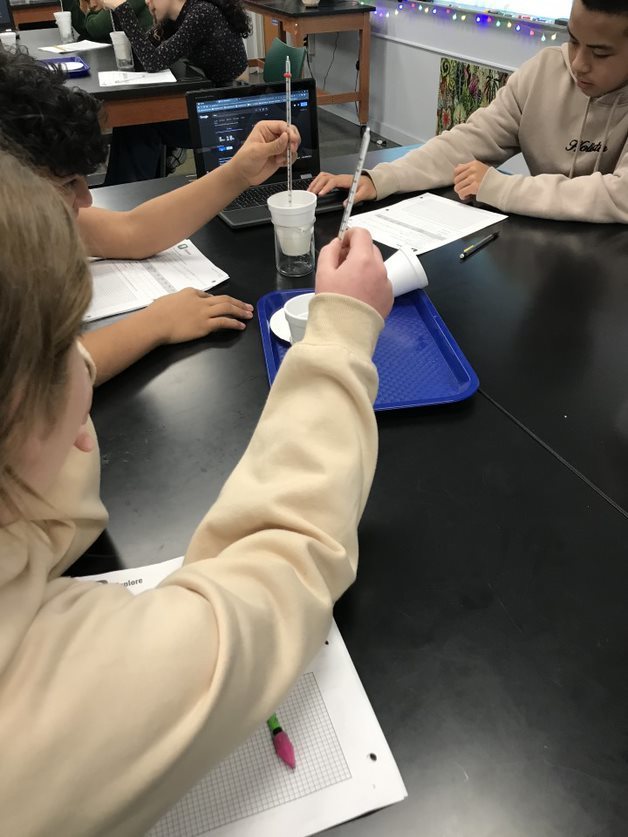 After researching the history of gingerbread houses, Mrs. White and her eighth grade STEM students designed and built unique digital gingerbread houses in Minecraft.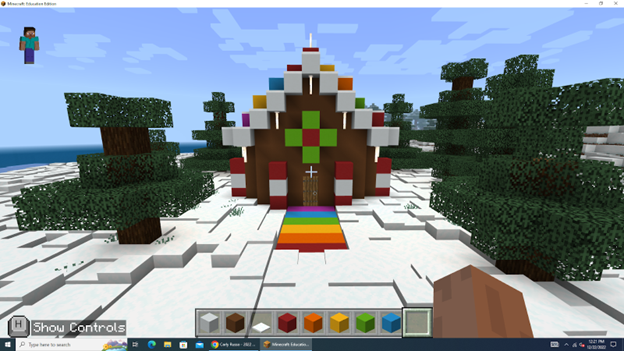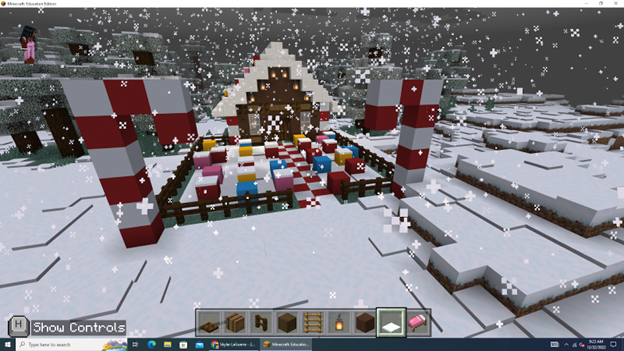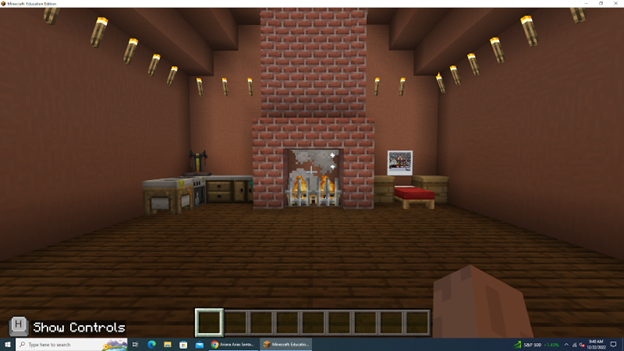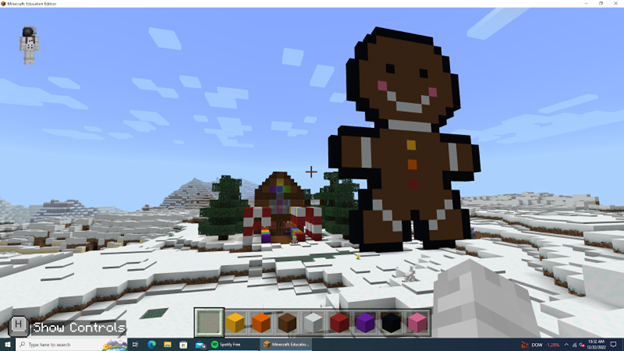 On Friday, December 23rd the SPMS Holiday Band spread some holiday cheer around the Middle School by planning Holiday Music in the hallways of the Middle School. Thank you to Mr. Veiss and the students of the Holiday Band.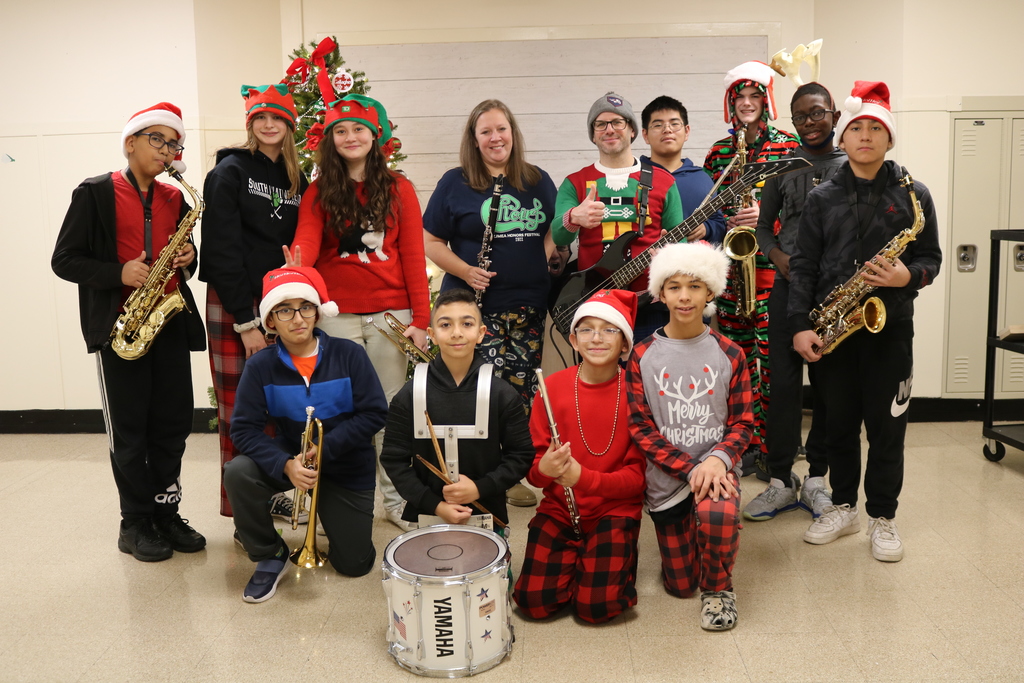 The members of the South Plainfield Middle School National Junior Honor Society gathered at their monthly meeting to create holiday cards for our troops. They wrote holiday messages and thanked them and supported them in all that they do for us.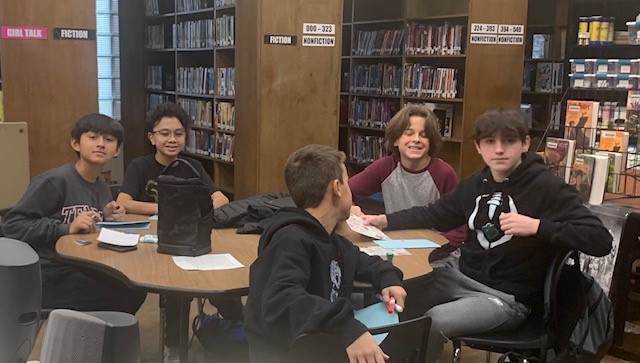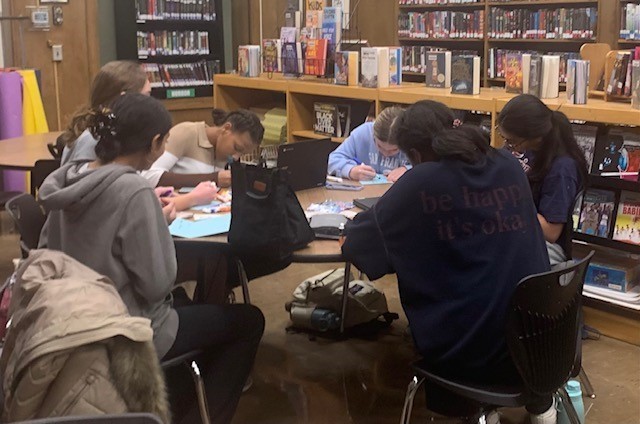 On Tuesday, December 20th, the South Plainfield Middle School hosted a movie night. Our class advisors, Ms. DeMello and Ms. Tamborra along with our PTO provided a great night for our students and families.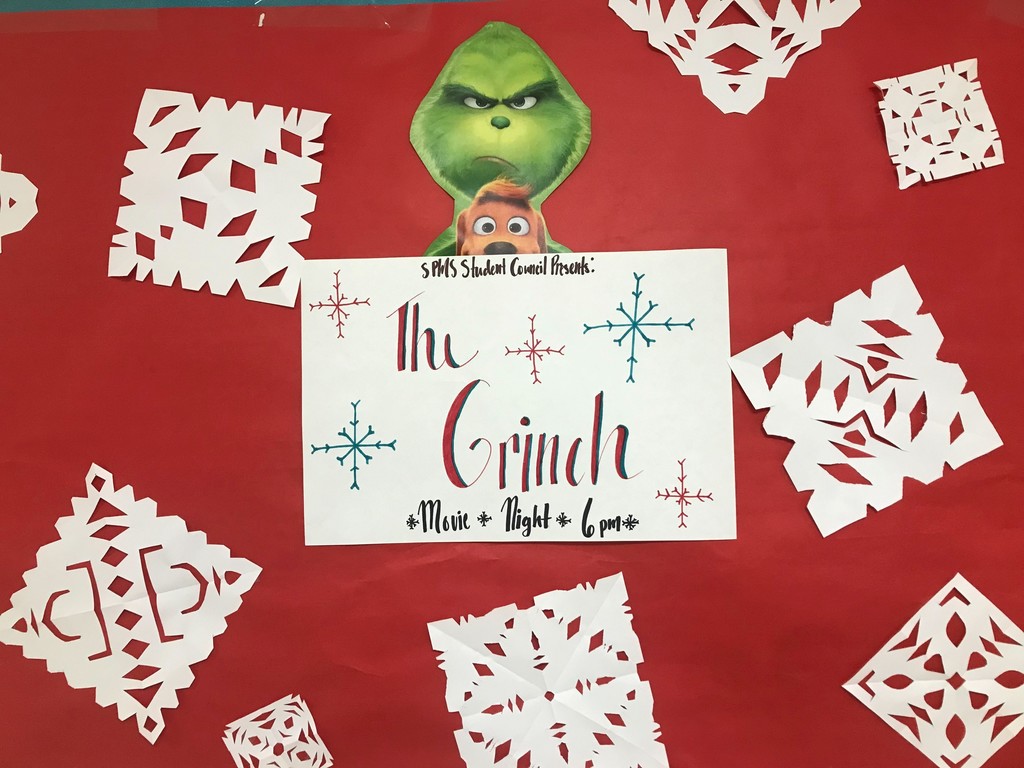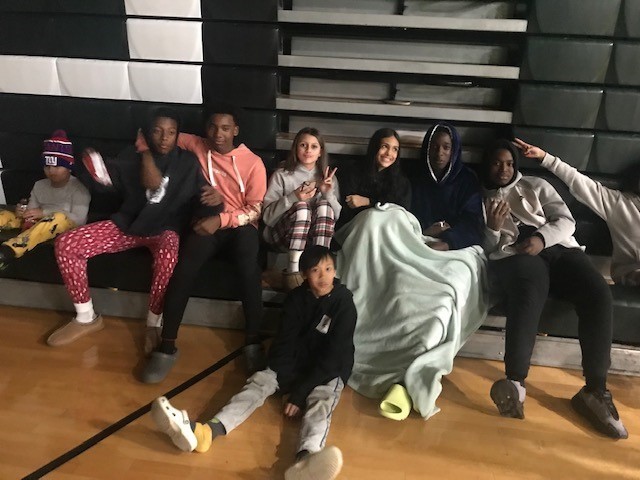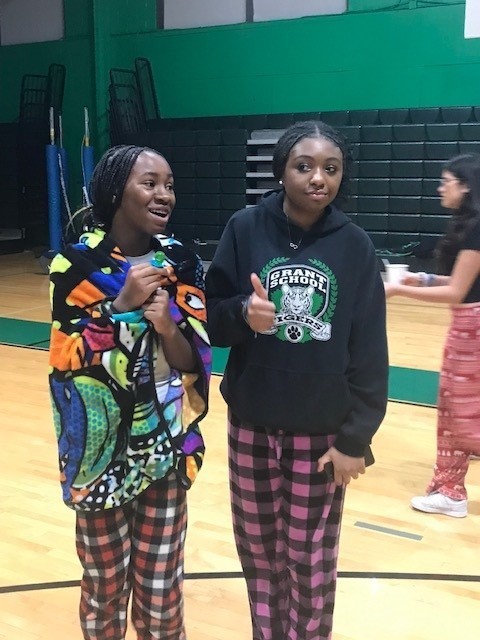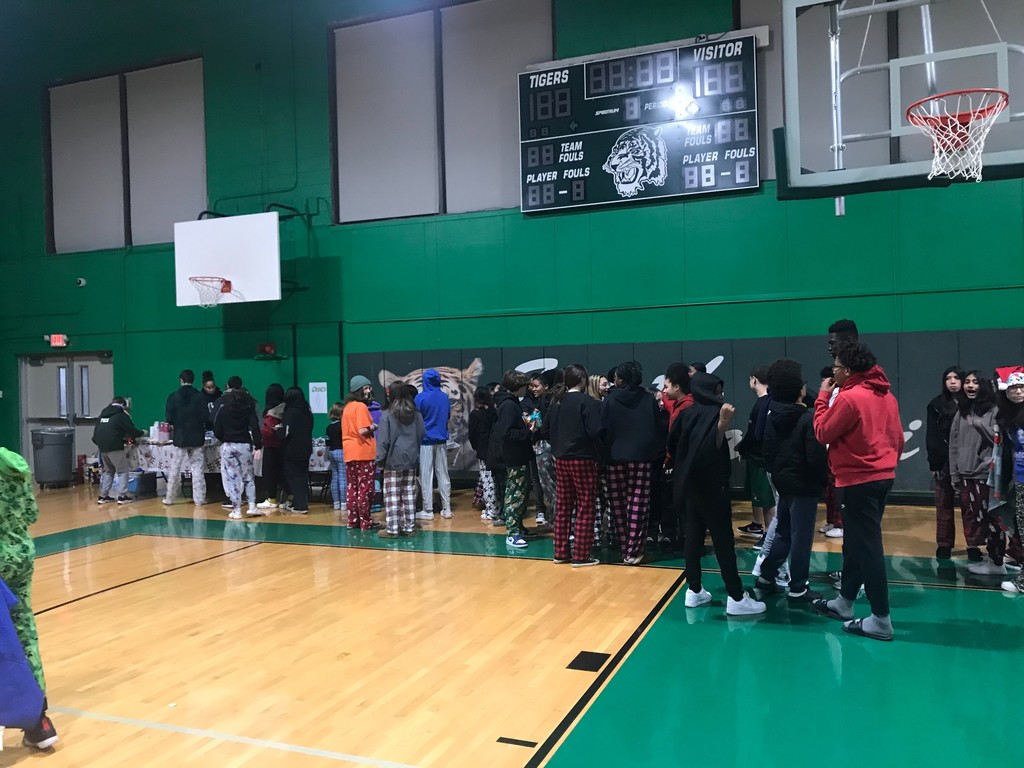 The South Plainfield Middle School Music Department performed their Winter Concert on December 13. The Jazz Band, GEMS, Chamber Orchestra, Full Orchestra, Concert Choir and Concert Band performed. It was a great concert and we are proud of our music students!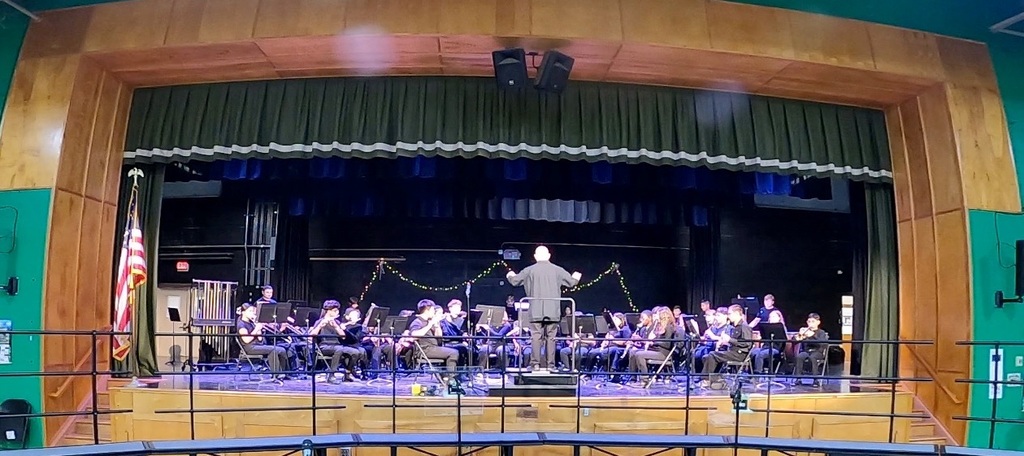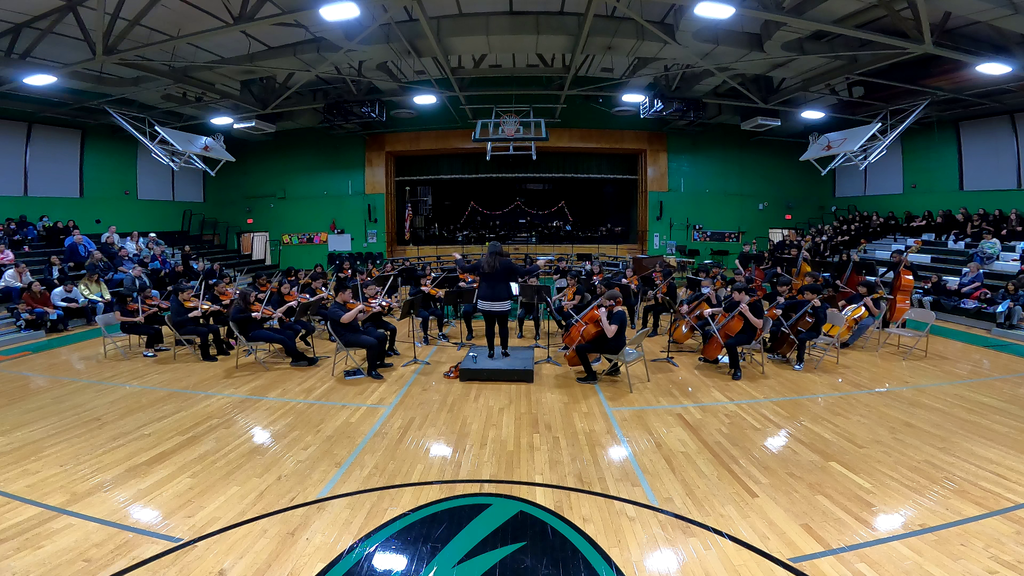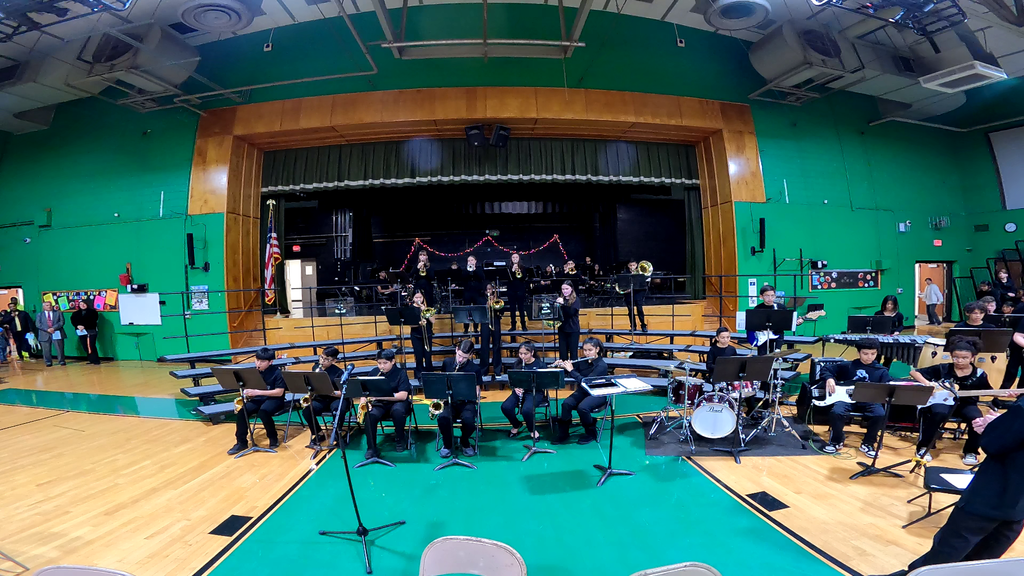 The South Plainfield Middle School would like to wish everyone a happy holiday season. Our Student Council and NJHS students decorated our front entrance.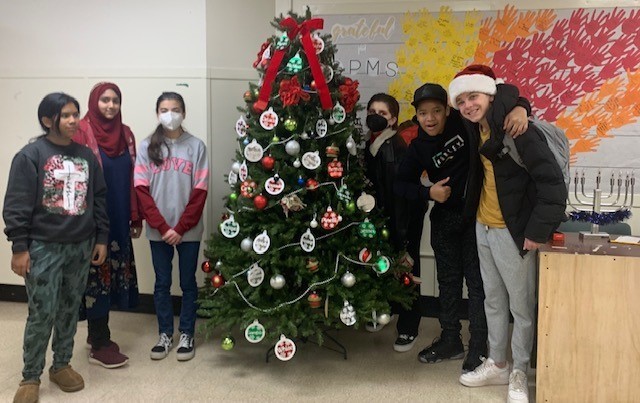 The South Plainfield Middle School is excited to present their Winter Concert on Tuesday, December 13 at 6:30pm in the Middle School Gym. There will be performances from the Middle School Band, Chorus, and Orchestra as well as the GEMS, Chamber Orchestra and Jazz Band. Admission is free and we would love to have you there.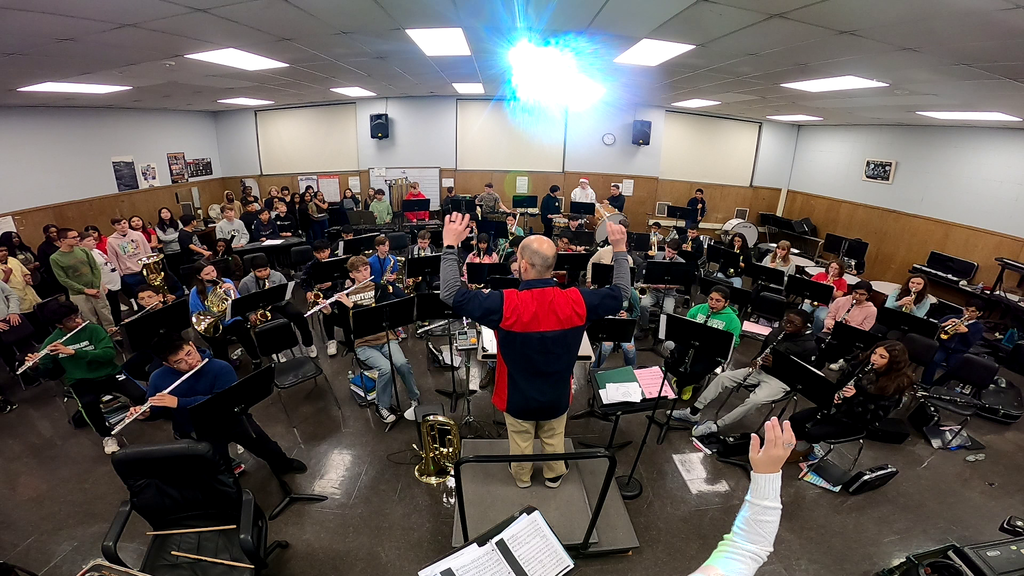 Ms. Bednar's 8th grade art students displayed their symmetrical portraits of celebrities. The students were presented with half of a photograph and created the other half in pencil. Their skills and creativity shined through! Individual pictures by Alisa Dang, Aliya Davis, and Garett Contreras.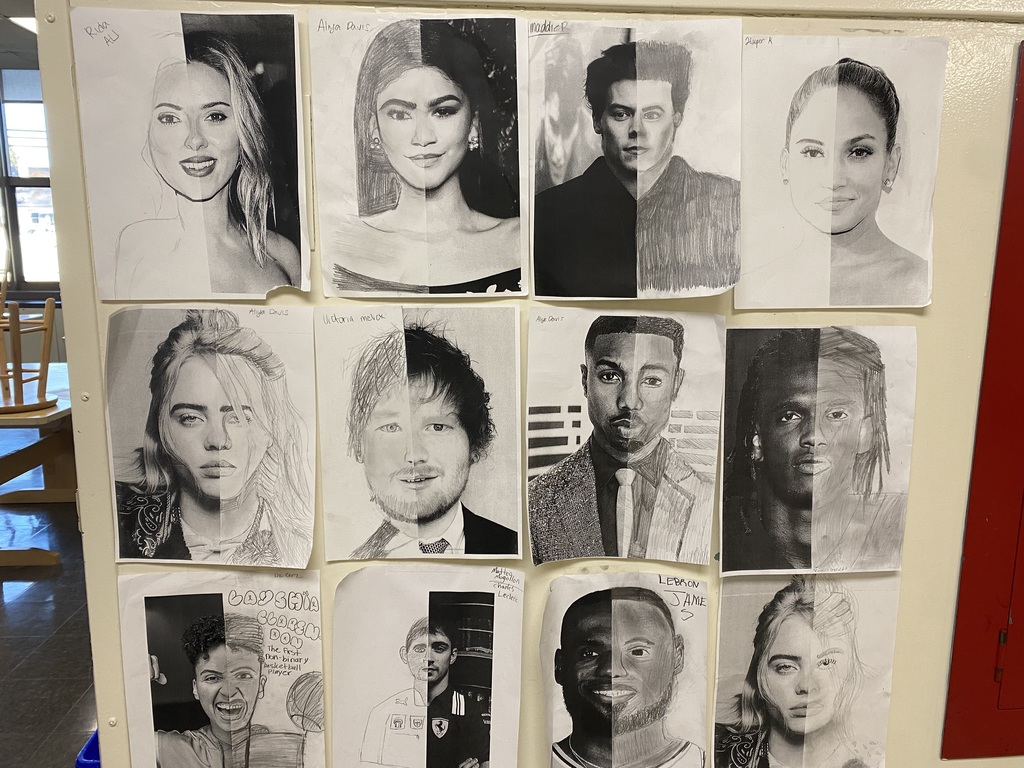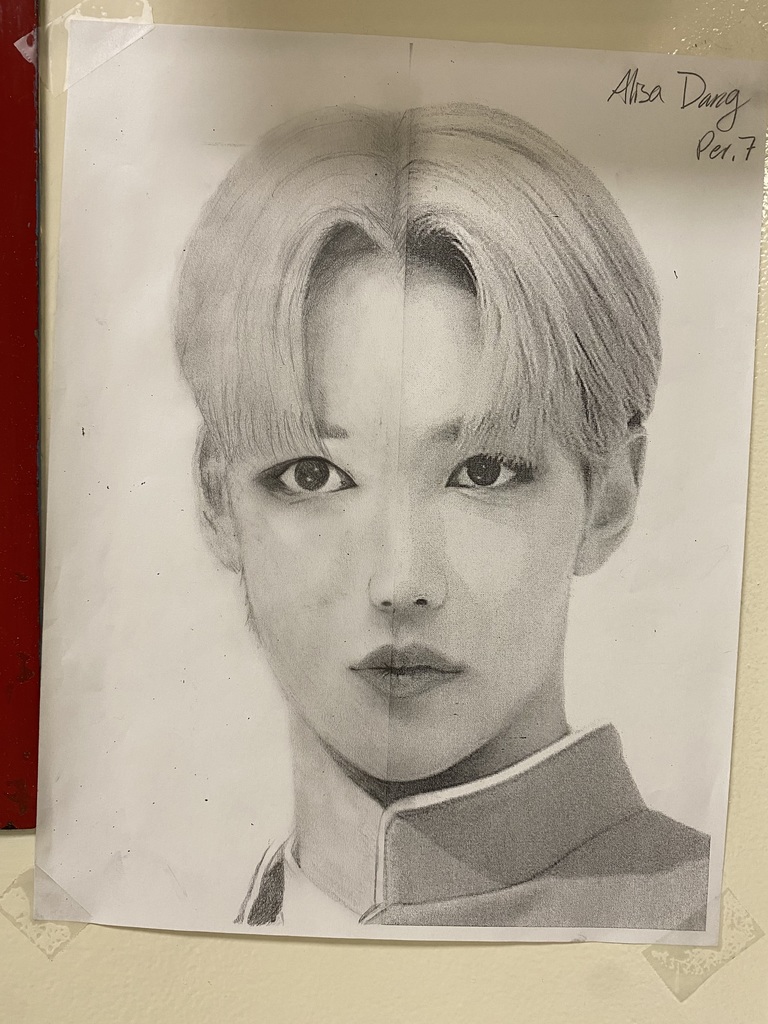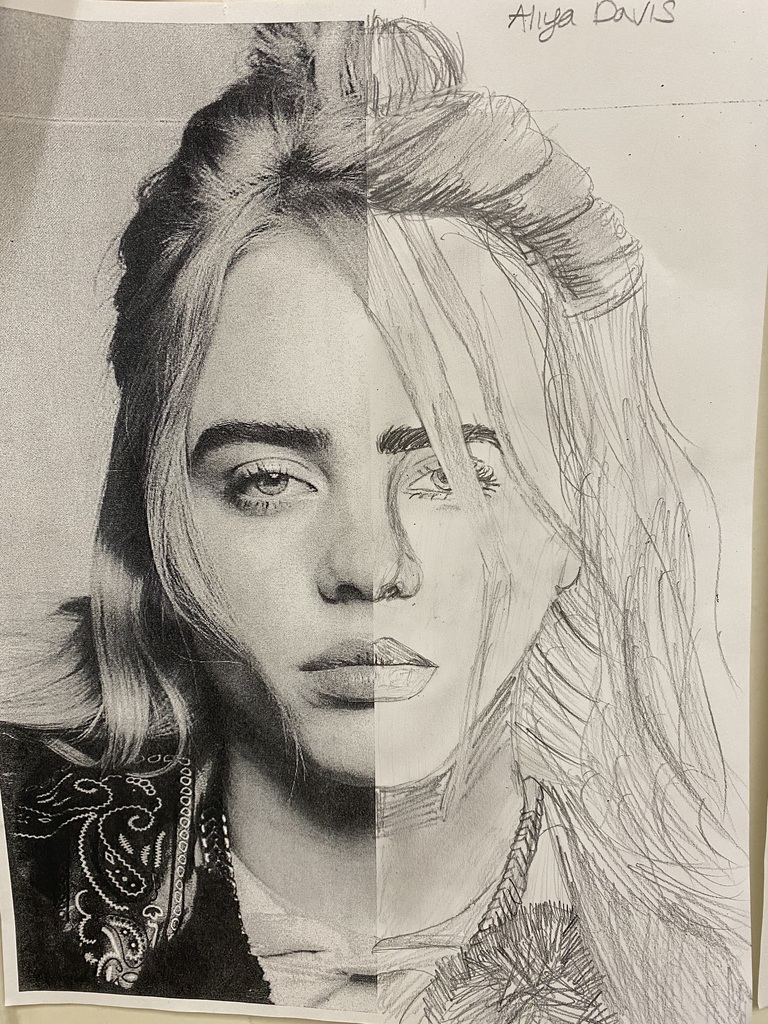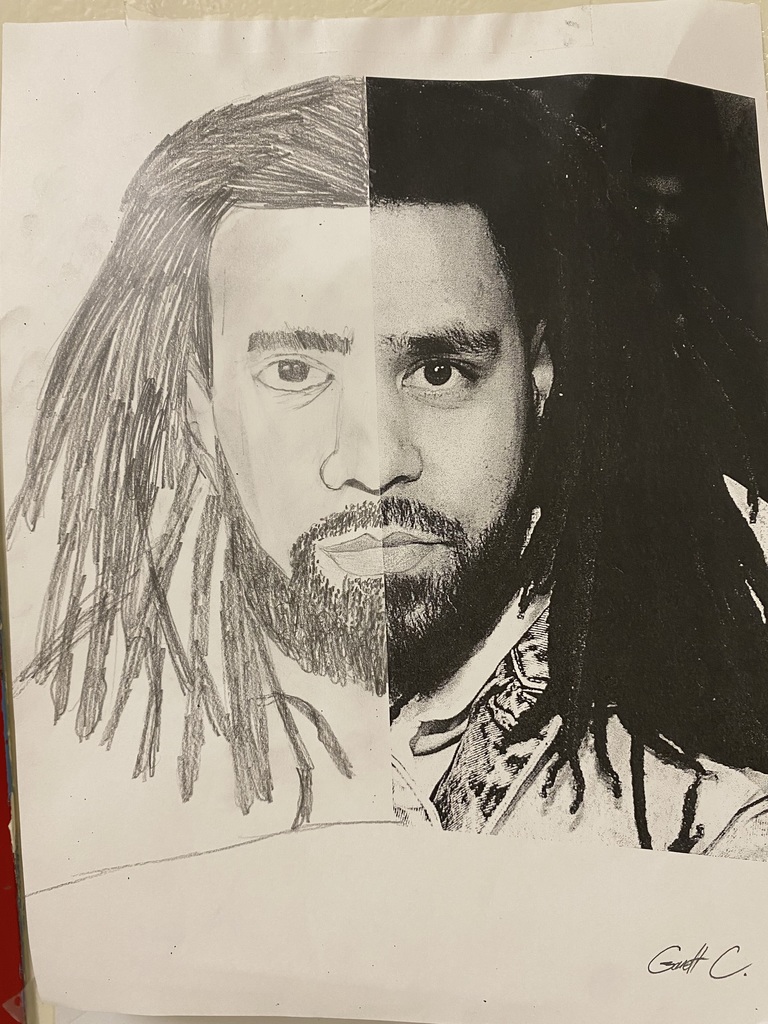 The South Plainfield Middle School hopes everyone had a wonderful Thanksgiving surrounded by family and friends.