October has so many wonderful events and observances in store!! LOOK at our schoolwide calendar for all that awaits...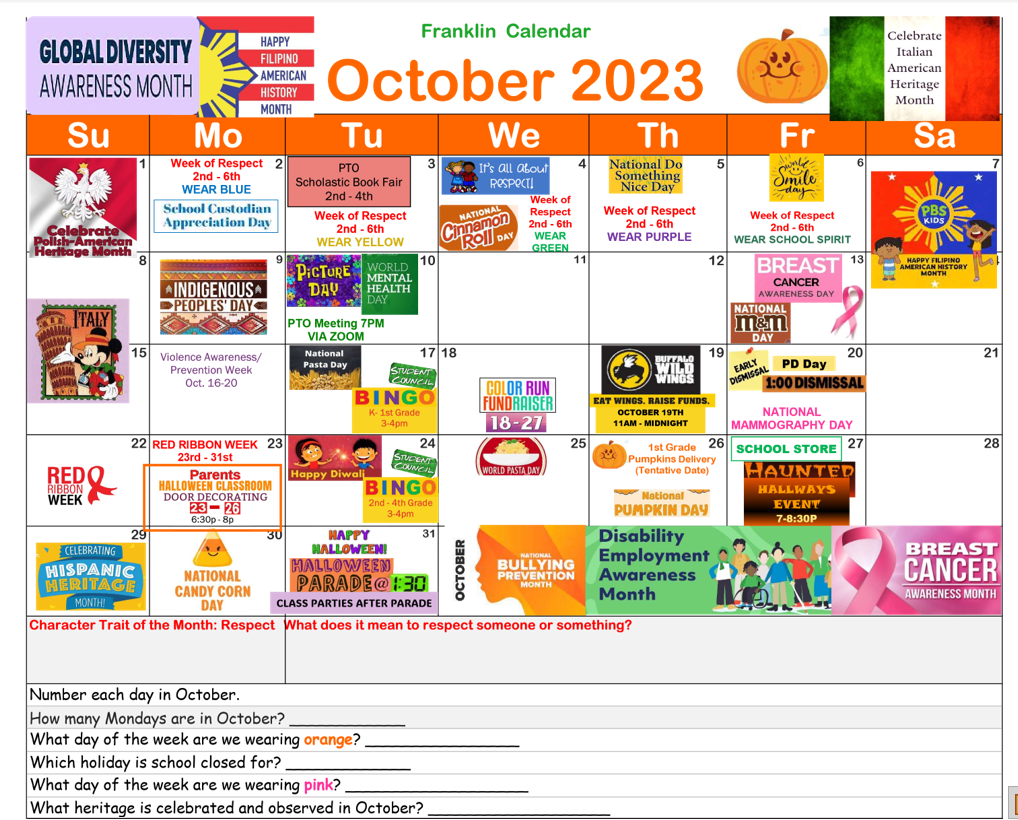 Check this post out for news on the upcoming PTO events- hope to see you there!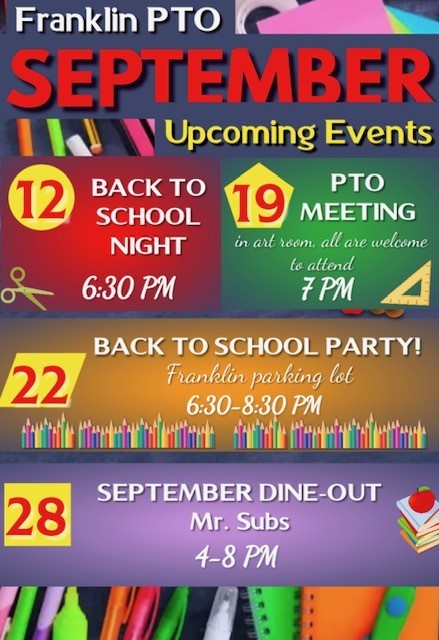 The South Plainfield School District welcomes Ms. McKenna Blair, music teacher, to Franklin School 🎶🎤🥁🎻🎶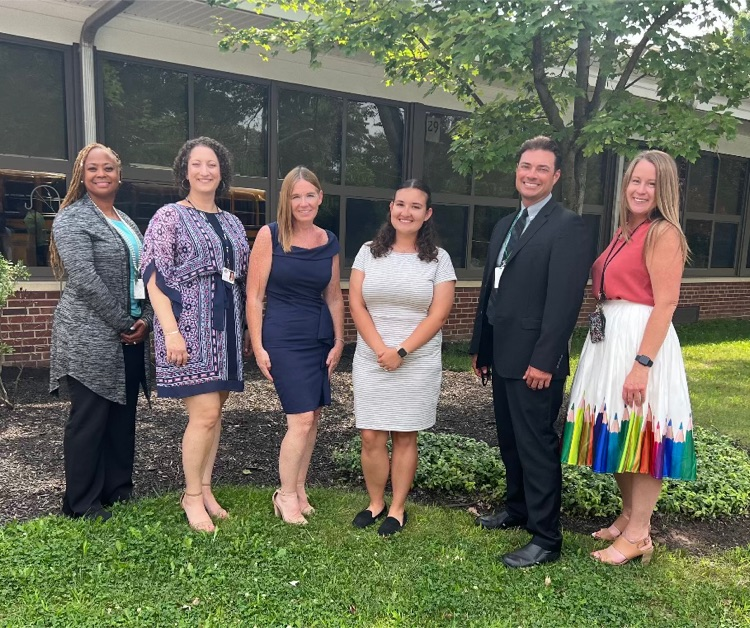 Franklin Kindergarten Orientation for the Class of 2036! The kindergarten team is so excited to welcome our newest students in just 14 "sleeps"- see everyone on September 6th! A big "thank you" to our PTO for the special photo opportunity and gift bags! 🐯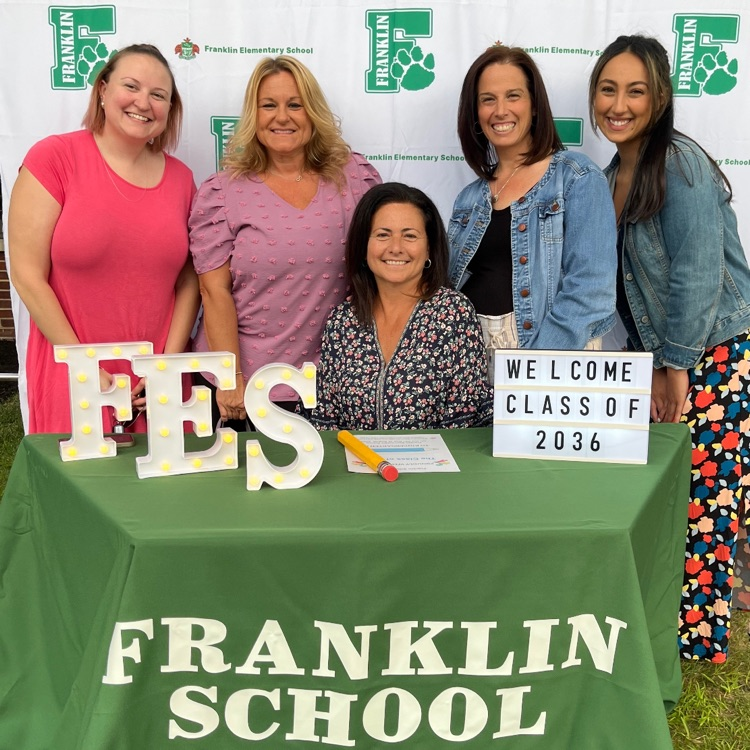 Good afternoon Franklin Elementary Family! I hope you are enjoying your summer vacation and getting plenty of rest. My name is Mrs. DuPiche (pronounced doo-peach) and I will be your new Assistant Principal at Franklin Elementary School. I am looking forward to meeting you, working with you and getting to know you this year. I will also be the Assistant Principal at Kennedy Elementary School, but will be available by phone, email or in-person if you have any questions or concerns. I would like to take this time to share some things about myself with you to help you get to know a little more about me. Please take a moment to view and read the "Meet the Assistant Principal" Letter attached. Sincerely, Mrs. T. Grier-DuPiche (908)754-4620, Ext. 4611 or 5601
tgrier@spboe.org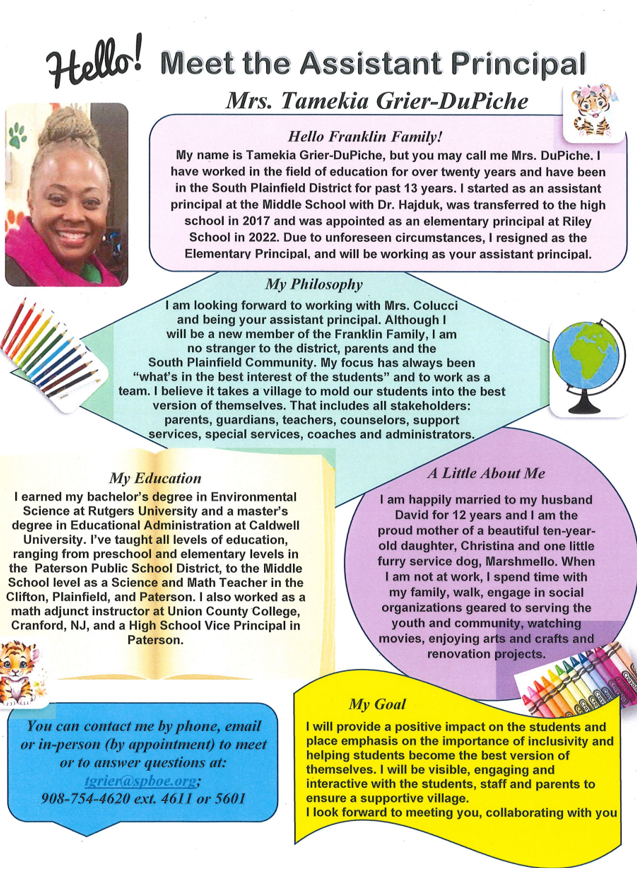 Thank you, Franklin School, for a great year! Check out the PTO end-of-year report.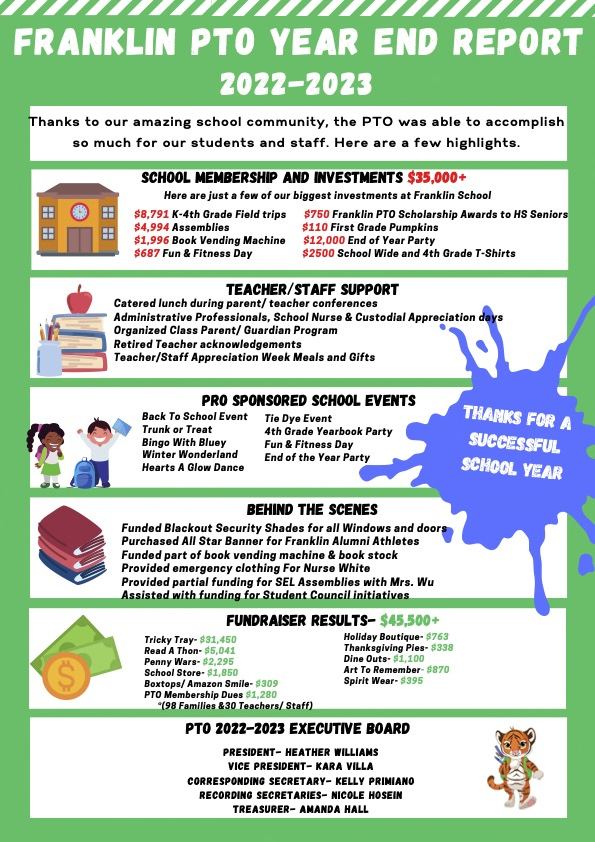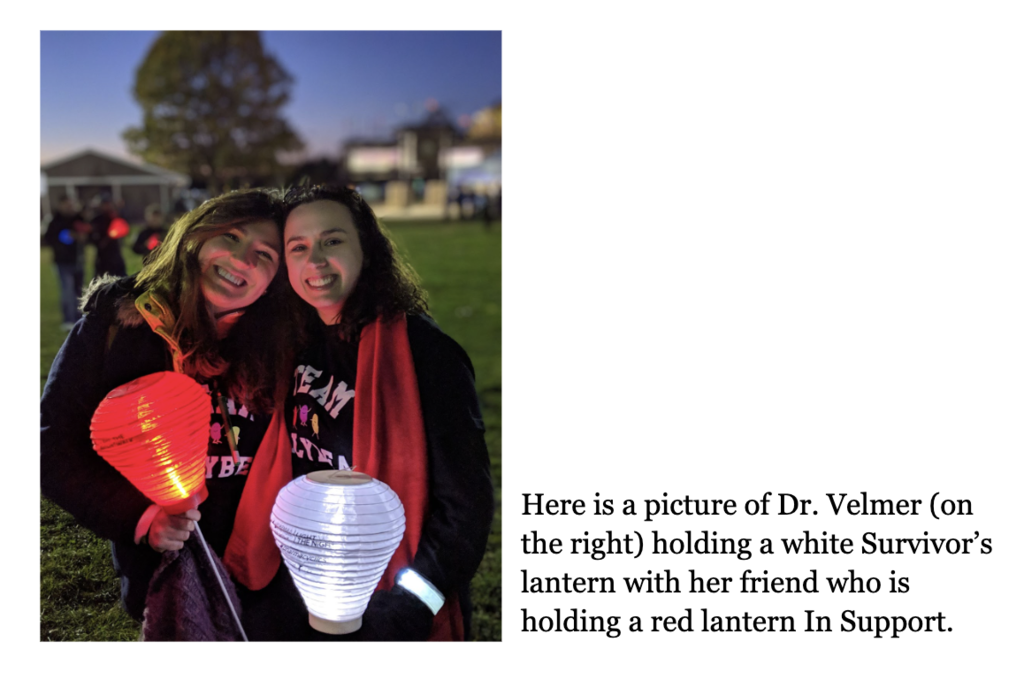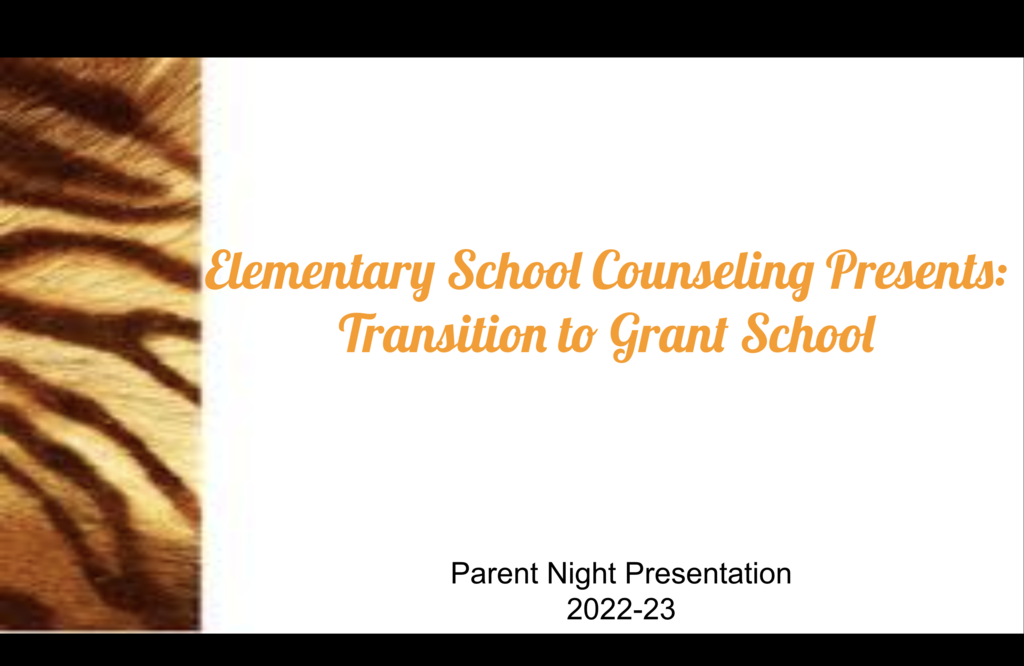 Attention 4th grade families! Personalized lawn signs can be purchased to celebrate your student's "graduation" from Franklin School. "Class of 2023" signs are $20 each and will be displayed outside Franklin during the last week of school. Signs can be taken home following the clap out that will be held in the afternoon on Thursday, June 22nd. To purchase a sign, please fill out and return the form that was sent home with your student OR visit this link:
https://class-of-2023-lawn-signs.cheddarup.com
Signs MUST be purchased no later than Tuesday, May 16th . Due to the deadline set by the printer, late orders CANNOT be accepted. For more information, contact Susan Lester at 908-403-1539 or
susanlester16@yahoo.com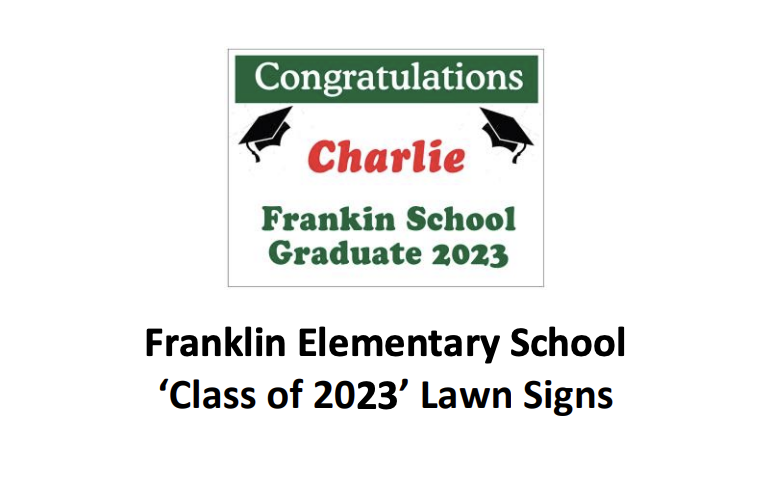 Take Your Child to Work Day, Thursday, April 27: Our students have the opportunity to participate in Take Your Child to Work Day. This day is a state-approved absence; those students participating in the event that turn in the permission slip with company letterhead receive an excused absence. Please click the link to access the permission slip.
https://docs.google.com/document/d/1uRfRcIJLHASADdJ3z_zAqnkZYb6tuRv_MQPdl0utcgg/edit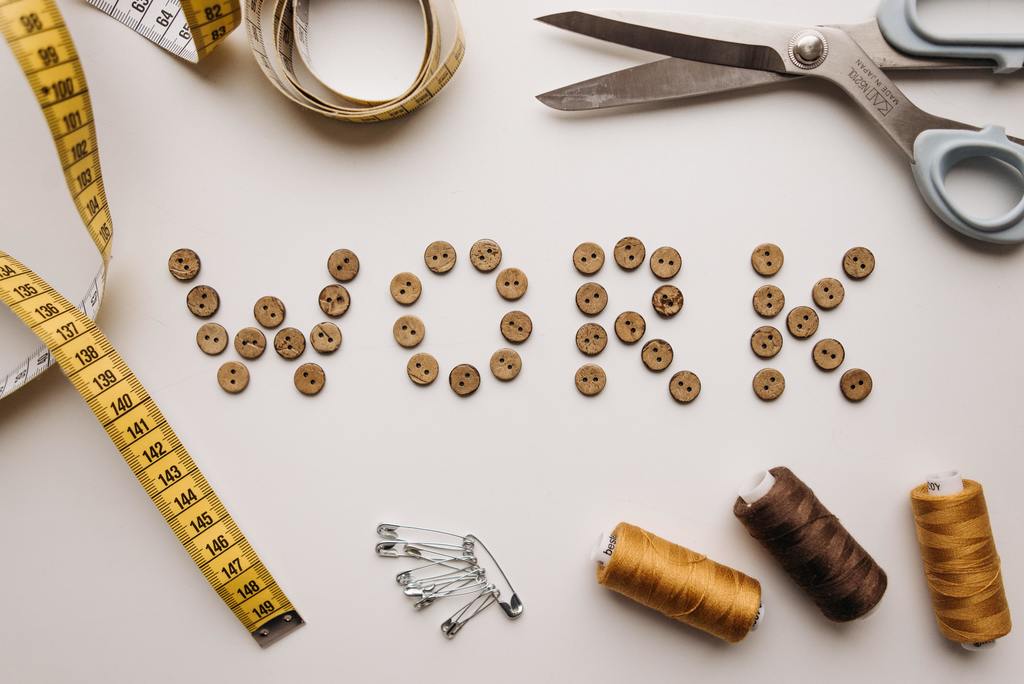 The South Plainfield School District hosted their second annual Band Festival Day on March 29 at the South Plainfield Middle School. 316 band students participated. Every band student from the High School, the Middle School, the Grant School and all four elementary schools participated. Each school played one piece by themselves and then they played it again with the older schools joining in.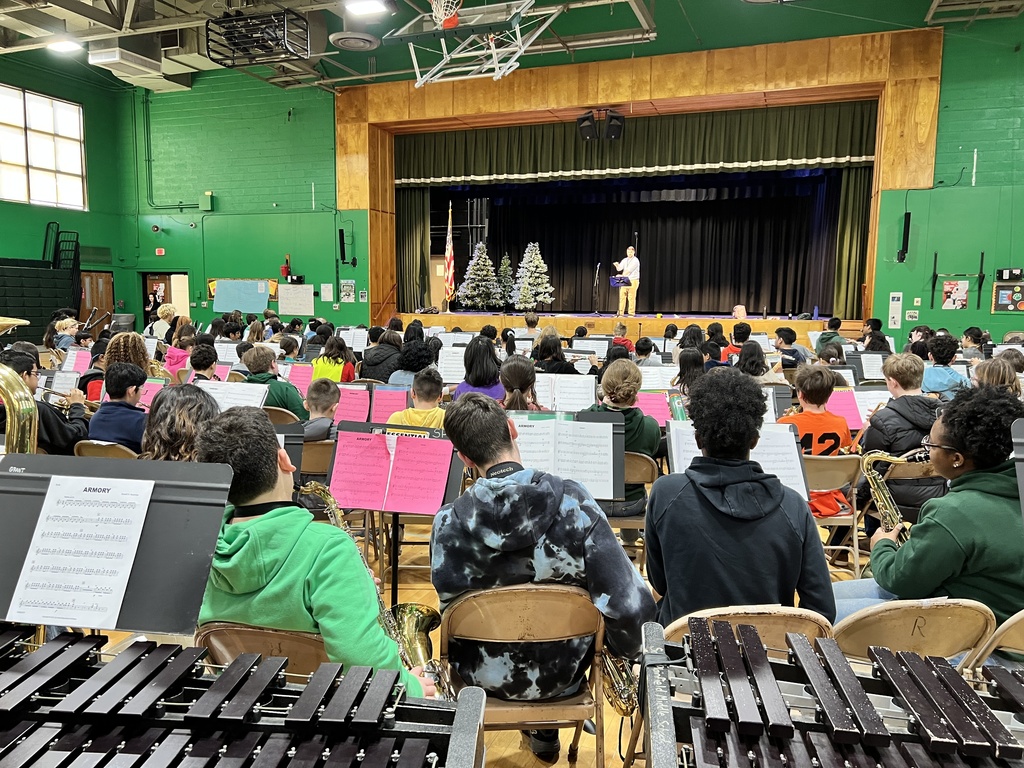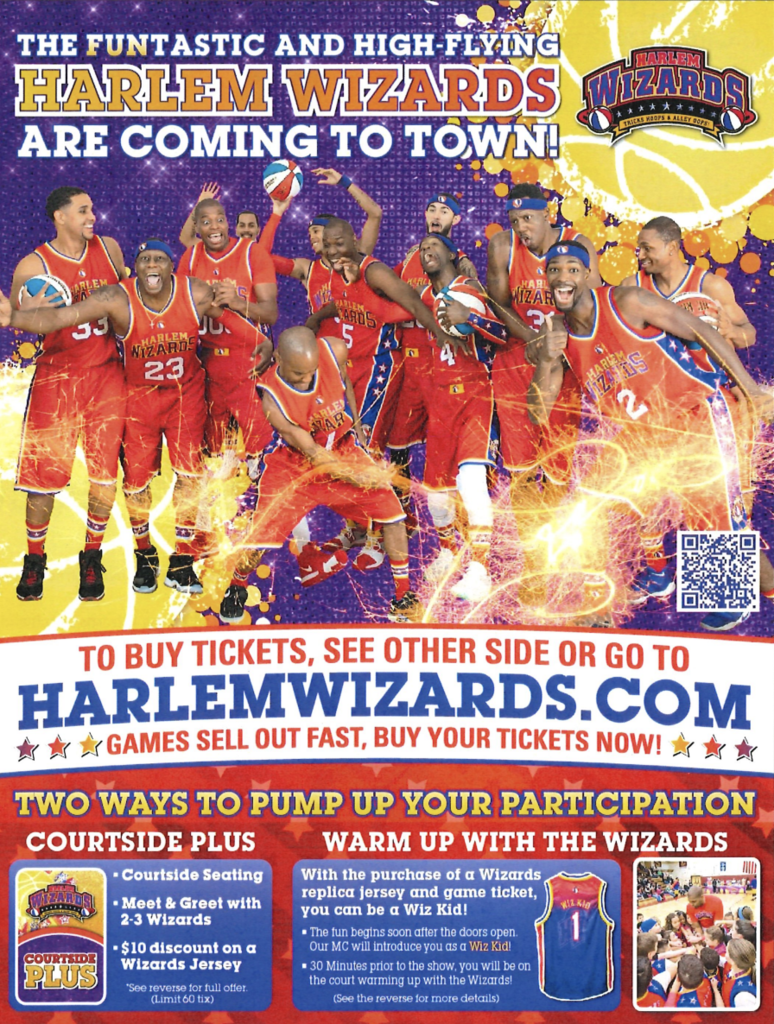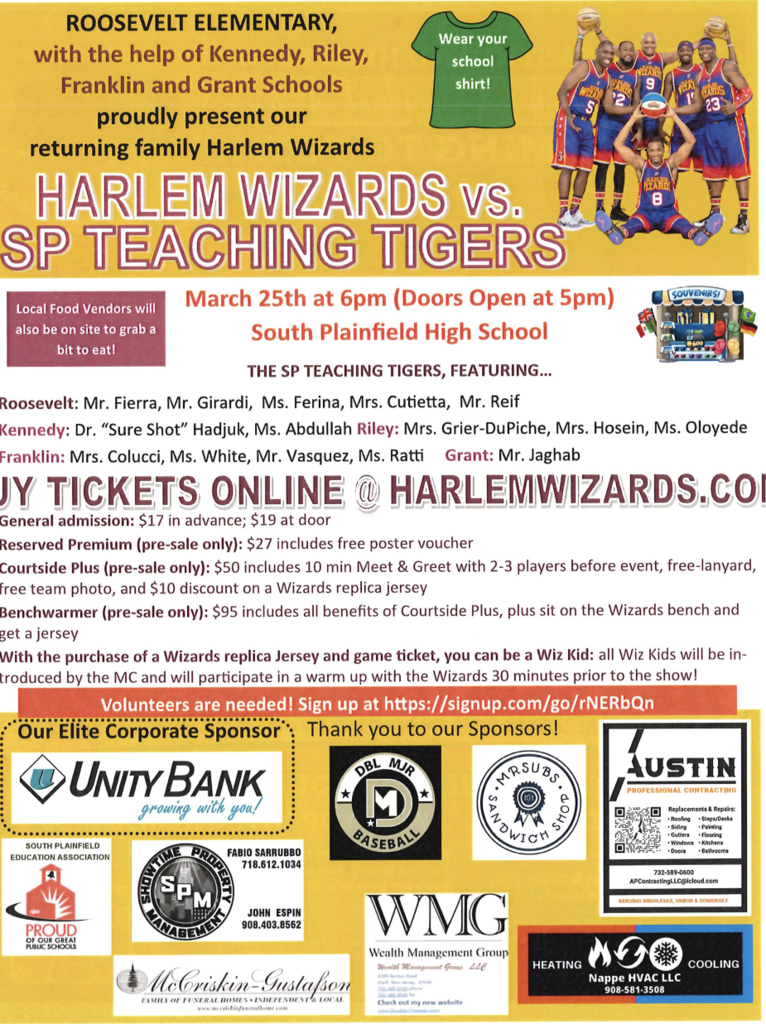 Franklin PreK is ready for the BIG game this weekend! By a narrow margin, our youngest fans predict the Philadelphia Eagles will be the big winner... Will we see our local team SOAR, or will the 2023 MVP lead the Chiefs to the Lombardi and ground Philly's hope yet another year?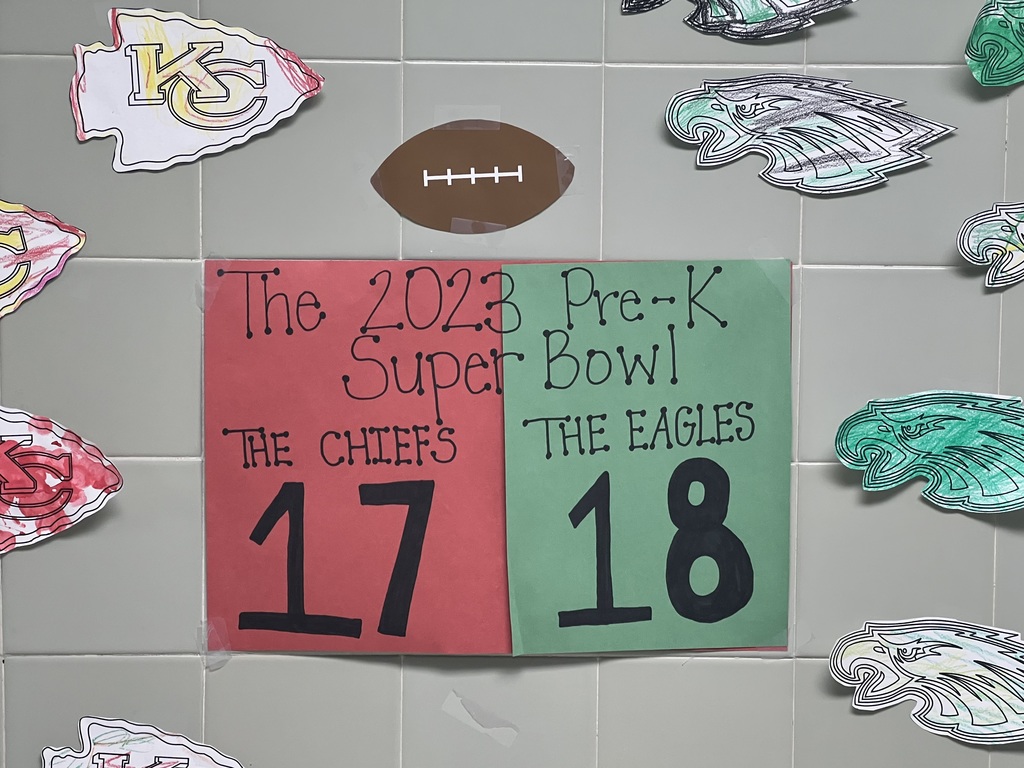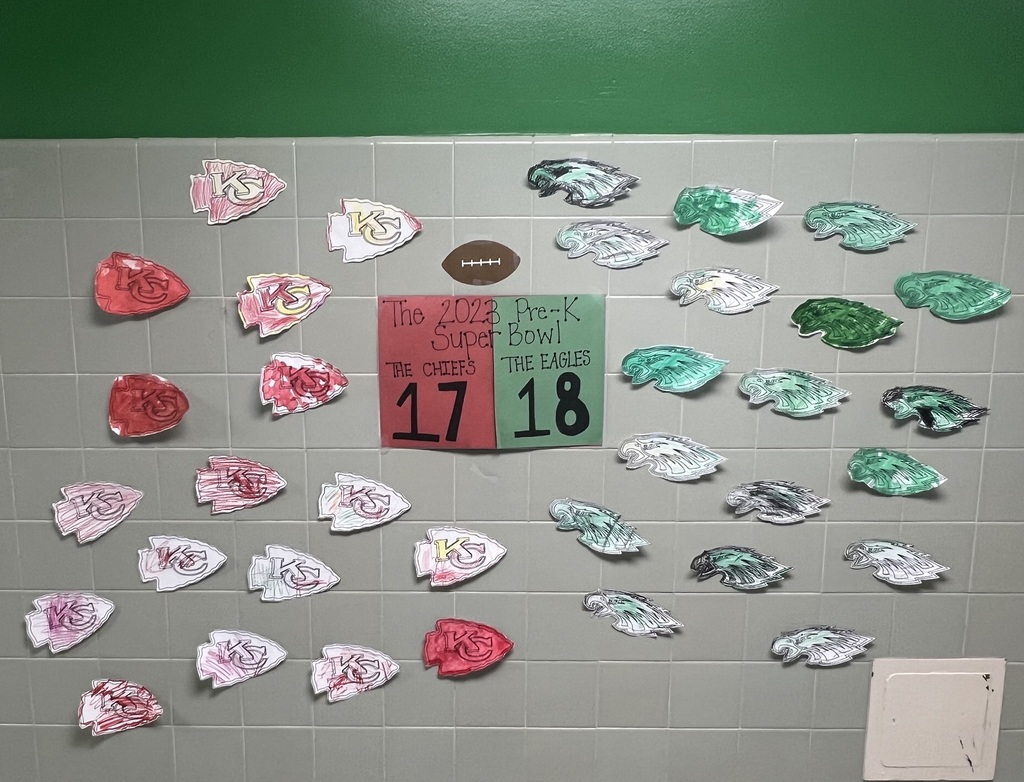 Thank you to the Franklin PTO for the memorable Hearts Aglow Dance! The gym looked amazing- such a fun way for the students to kick off the week ahead! 💖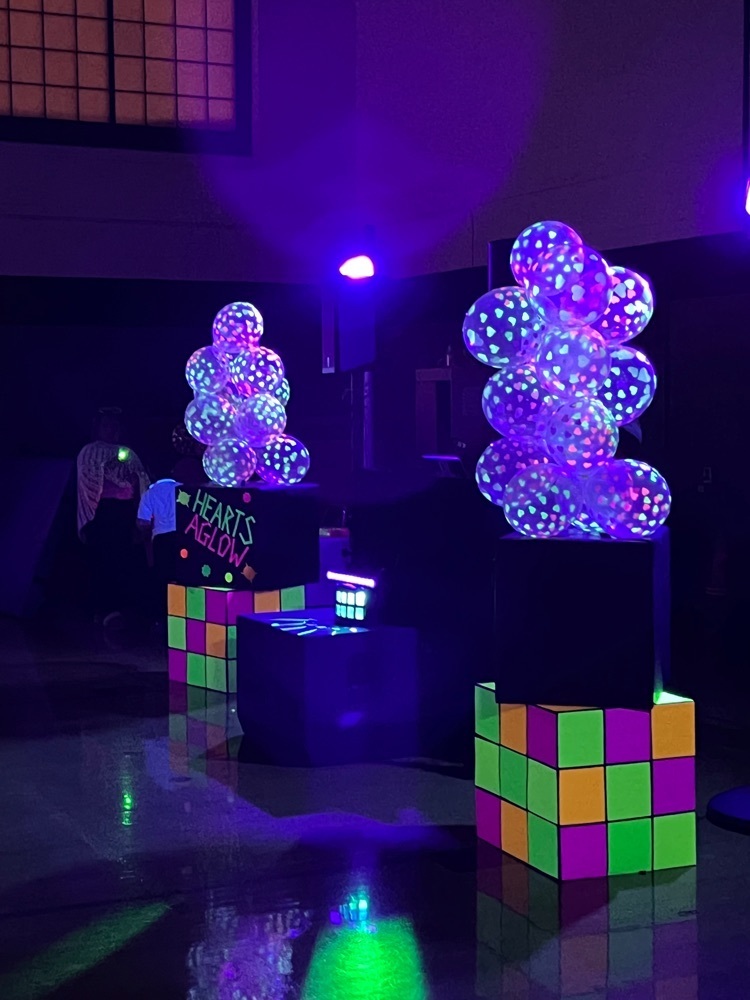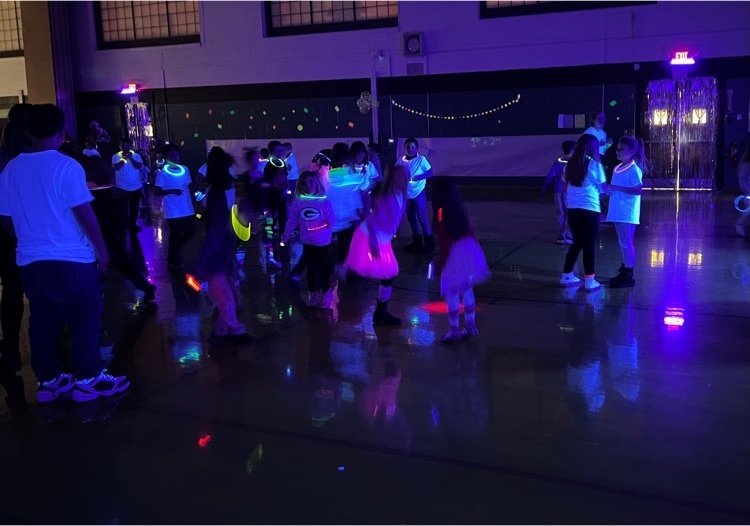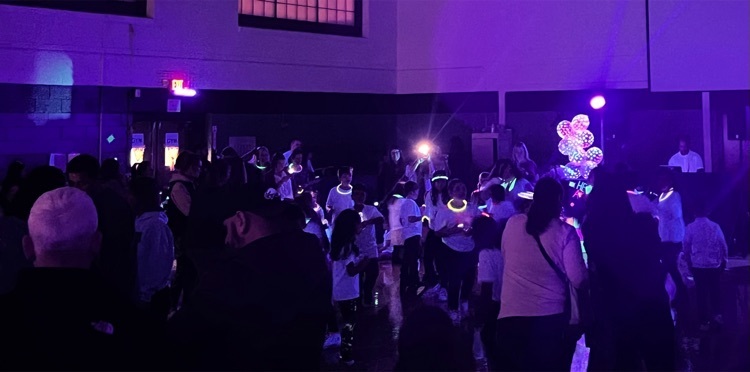 Franklin School's Got Talent! Our talent show finalists put on a FANTASTIC show- from vocal, instrumental, theatrical, and magic performances to hula hooping, reenactments, and paper airplane flying... Franklin was treated to a one-of-a-kind show today! Our audience showed talent in its own way- unbeatable support, praise, and encouragement for all performers! Franklin has never shined brighter! Bravo!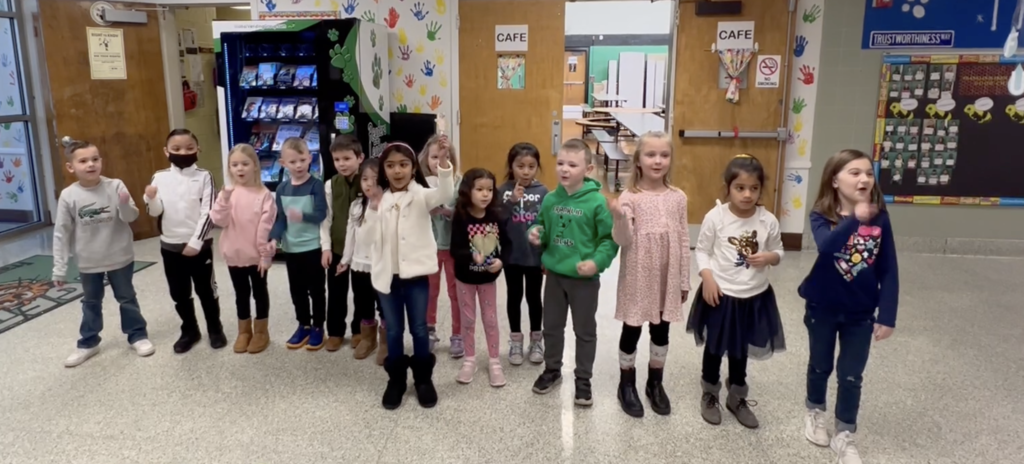 Mrs. Bertucci's 2nd graders played board games during The Great Kindness Challenge. They were good sports during wins or losses... because "winning isn't everything"! #TheGreatKindnessChallenge #goodsportsmanship #kindnessmatters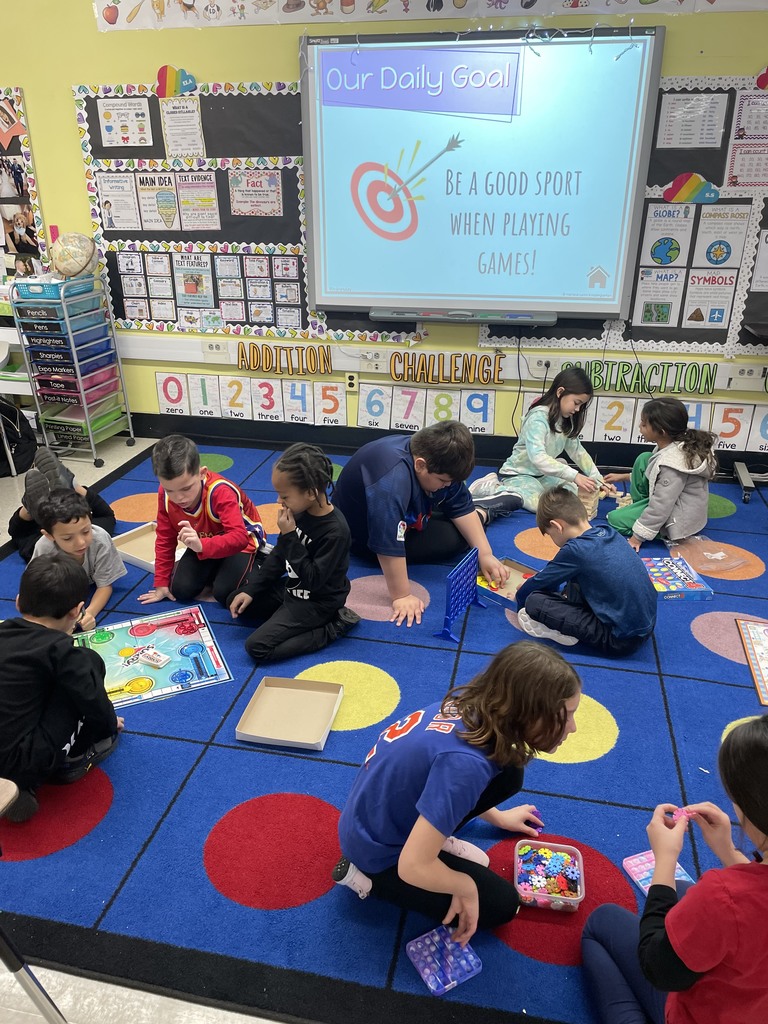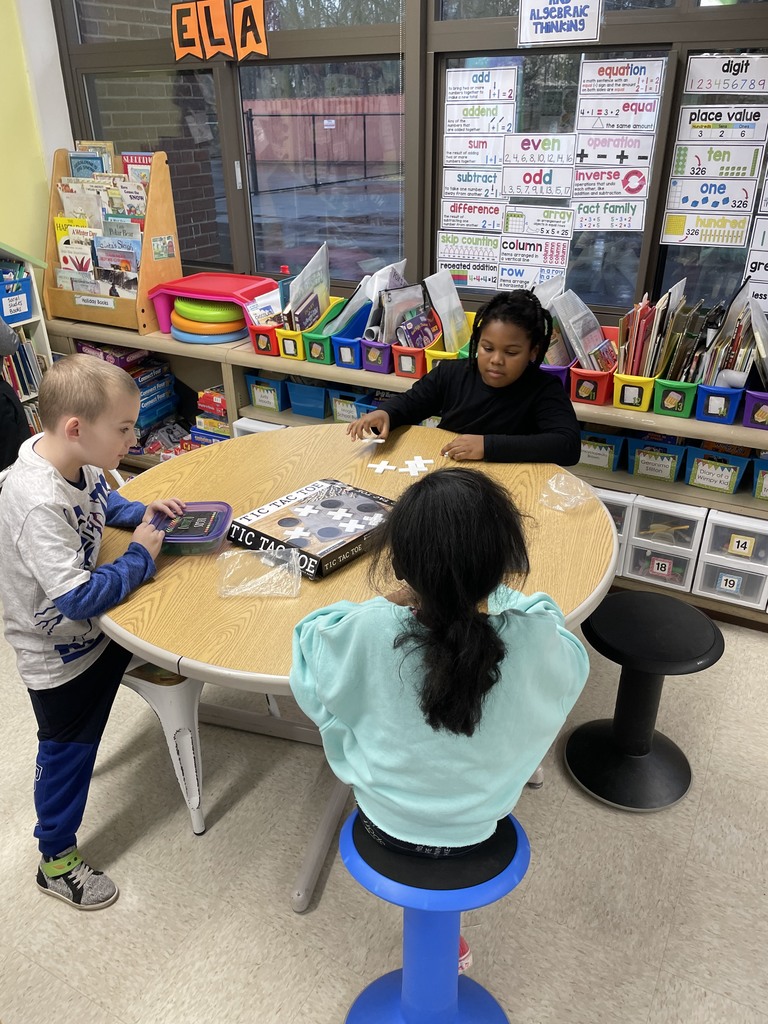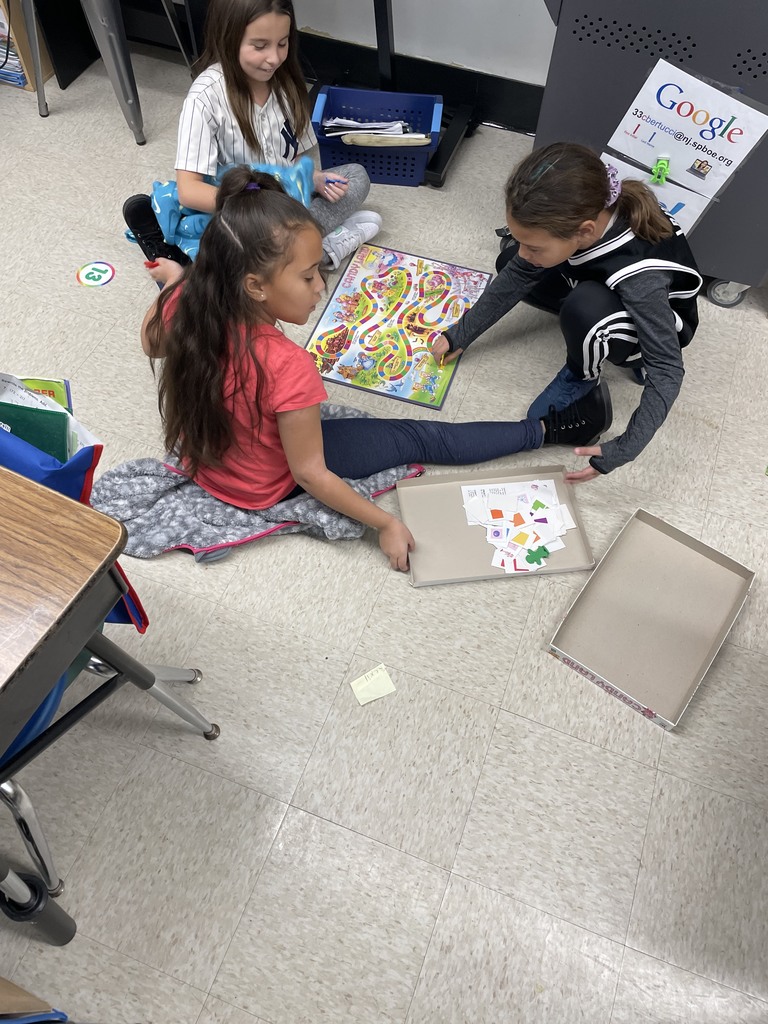 Franklin School is excited to unveil its new book vending machine. Mrs. Broggi, one of our 4th grade teachers, applied for an NEA grant and was awarded this Reading Frenzy Machine! Each student will have the opportunity to select a book of their choice, which provides the students with a special keepsake from the school year and fosters a community of lifelong readers. Thank you to Mrs. Garrison (Director of Curriculum, grades 7-12) and Mrs. Benton (SPHS, Science Department) for supporting Mrs. Broggi during the grant writing process! Thank you to the Franklin School PTO for funding the machine's customization and purchasing the books needed to keep the machine stocked! Awesome work, Mrs. Broggi!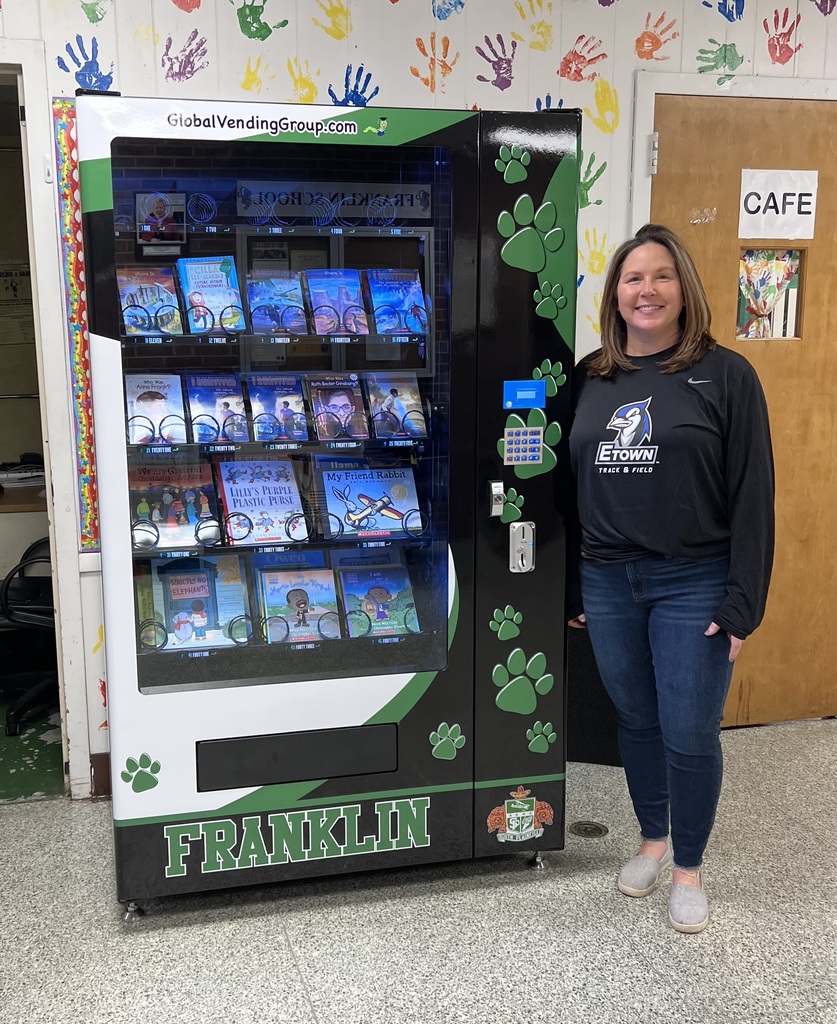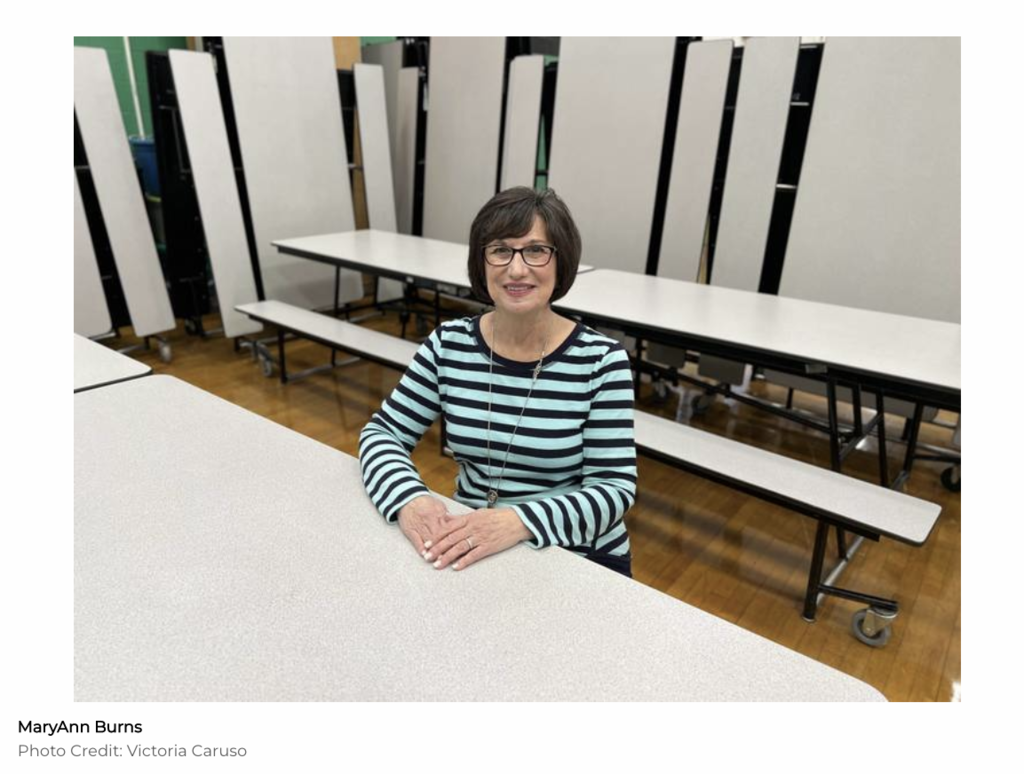 Thank you to everyone for making Franklin's READcycle book swap a success- especially our event volunteers, those that sent in extra book donations, and Mrs. Basedow for planning the event. We're thrilled that every student got a "new" book today! #TheGreatKindnessChallenge2023