Roosevelt School Families ~Kids Heart Challenge is Coming Soon!

Donations raised will help the American Heart Association save lives in our community! Thanks for your support!
We need your help to accomplish our goal of having 100% of our families to know Hands-Only CPR, and you can help us by registering your child and spreading the word. You can register online and complete Finn's Mission where you can watch a 2- minute video to know Hands-Only CPR, spot the signs of a stroke and so much more.
Please click on the link below or scan the QR code to register your child and raise lifesaving funds!
Roosevelt Elementary School Online Team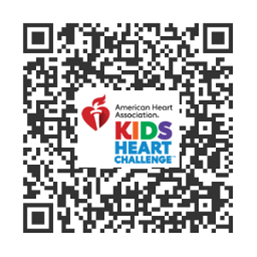 Students that raise a minimum of $150 will receive an exclusive "Frankie" key chain to add to their Heart-Hero collection!
The class that raises the post life-saving donations will earn an extra PE class!