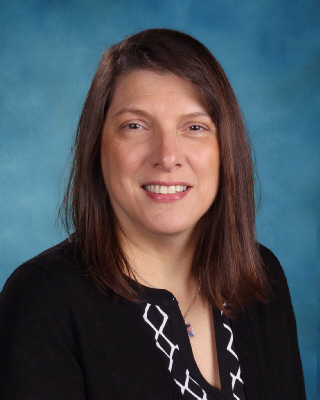 Mrs. Kelly RIchkus, Assistant Principal
Welcome to the South Plainfield Middle School. I am very excited to be the South Plainfield Middle School as the assistant principal. There is something very special and unique about this school to me. It is the place where my career as an educator began almost twenty-five years ago. I am looking forward to working closely with the students, parents, and staff to create a wonderful learning environment and middle experience for everyone.
I graduated from Monmouth College with Bachelors of Arts degree with a double major in Education and English. I began my teaching career here at the South Plainfield Middle School in 1997.
During this time, I was actively involved serving as the student council advisor, the school newspaper advisor, and the cheerleading club advisor. I had a passion for learning, decided to return to school to receive her Masters degree in Education and earned my principals' certification.
After teaching sixth and seventh grade English, I became a high school assistant principal. I worked at SPHS for thirteen years before returning to where it all began for me, SPMS. I love working with students of all grade levels and am looking forward to an amazing year.
On a personal note, I am a huge baseball fan and love the NY Mets and watching my sons play. I also love everything about the Wizard of OZ. I am married to Robert, and together we are raising our amazing sons, Luke and Blake.
Please do not hesitate to reach out to me if you have any questions or need any assistance.
Phone: 908-754-4620 x2602
Email: krichkus@spboe.org